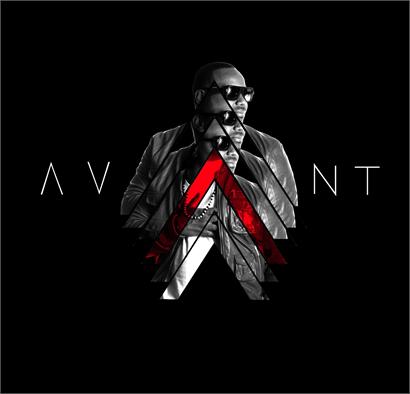 Words by Edward T. Bowser, SoulInStereo.com
I've always felt that Avant arrived in the R&B game just a tad bit too late.
His 2000 debut, My Thoughts, dropped right before R&B went into a creative tailspin. He's certainly enjoyed success, releasing some of the more memorable R&B cuts of the early '00s, but if Avant hit the scene about five years earlier I'm sure he'd be mentioned in the same breath as the '90s heavyweights.
Yeah, he might not get his just due but give the man props for consistency. He's been one of the few constants in R&B for the past decade. His seventh effort, Face the Music, continues his string of upbeat cuts and bedroom burners.
First single "You and I" teams Avant with his longtime cohort KeKe Wyatt and, as usual, they're magic together. If you watched Vh1's R&B Divas last year, you'll remember that Syleena Johnson crowned herself the most underrated woman in R&B. Sorry, Syleena, pass that tiara to KeKe. Avant and KeKe continue to smolder every time they connect.
Avant always has possessed decent vocals but his ear for production is what gives his tracks an added boost. Just listen to "When It's Over" – Avant's vocals soar but it's the production that slingshots them into the stratosphere. Finger snaps fuel the mid-tempo groove of "Excited" as Avant seduces his girl while "80 in 30" is a more hip-hop inspired venture. "Nobody's Business" time travels with the sound of Motown and the album closer "Gratitude" is a light, breezy affair. The mix of sounds keeps the album fresh and wards off repetitiveness.
The only track that left me cold was "No," which sounds like something an American Idol runner-up would record. It's much too poppy and forced. I'd rather Avant stick to tracks like "Best Friend" where he pines over hooking up with an acquaintance. It's classic Avant – why mess up the formula?
I'll admit that Face the Music caught me off guard. What I expected to be a just a solid outing is actually very strong and only gets better during repeat listens. Face the Music might lack a mega-single (even though "You & I" comes really close) but as a complete body of work, it's one of the best albums in Avant's catalog.
Huh, I guess even I've been sleeping on Avant. He might not be mentioned in the same breath as R&B's heavyweights but if Avant keeps releasing albums this strong, he will be.
Best tracks: "You & I," "When It's Over," "Best Friend"
4 stars out of 5
Can't get enough of Edd? For more album reviews, relationship talk, pop culture news and Keith Sweat hero worship, visit SoulInStereo.com and follow him on Twitter @etbowser.