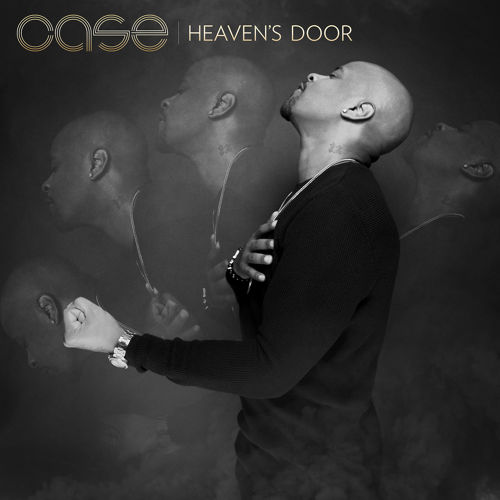 Words by Edward T. Bowser, SoulInStereo.com
Before we begin, ask yourself this: What are the ingredients of a successful album?
Now if the first thing that came to mind was "get a hot feature from a rapper," go sit in the corner and let the grown folks finish talking.
A great album needs strong songwriting, thoughtful track sequence and great concepts.
But don't overlook the power of precise production.  I'm not talking canned, club-friendly beats here. Meaningful musical arrangements breathe life into tracks, making them soar with emotion or ache with despair. You want a good album? Instrumentation is key.
Clearly Case knows this.
Case Woodard was once the MVP of '90s soundtracks. Some of his biggest hits — "Touch Me, Tease Me," "Faded Pictures," "Missing You" and the ensemble cut "The Best Man I Can Be" — all backed memorable films. Heaven's Door, Case's sixth solo venture, proves he's more than just the movie man.
It's all thanks to the production.
"Timeless" is a musician's dream — listen as the horns subtly creep in as the track moves along, followed back background vocals later on. New elements are slowly added as the song unfolds. It adds so much to the experience.
Electric guitars squeal with emotion across "Difficult" while first single "Shook Up" is a light and breezy affair — perfect for spring fever season. And for the romantic types, "Heavy Breathing" is a sensual mood-setter, creating a torrid, sweaty atmosphere for lovers.
While the production here is top-notch, the album also features solid writing. "Juggle" is a painfully honest admission of guilt — Case tells his girl that in his quest for her heart, he wound up in the arms of many different women. It's not what she wanted to hear, but the truth hurts. He might be pleading for forgiveness on"Meet Me In the Middle" though: "Half way is not too far for love/if you meet me in the middle, we won't be givin' up." And on the globetrotting "Tour," Case tries to set up shop in his girl's personal space.
And by personal space, I mean dem draws.
Sometimes, though, Case's metaphors aren't as entertaining. "Blast Off" is exactly what it sounds like, loaded with intergalactic references that don't quite hit. And even though "Think About Us" is another sonic success, the computer comparisons are just way too heavy-handed. It's hard to pay attention to the content when you're being spammed by Internet metaphors.
Um, no pun intended.
Those missteps are few and far between, especially when Case creates songs like "You Just Don't Know," a tender tribute to his daughter. Case sings, "all the pain I've known, it was worth the fight." You can feel his emotion as the track gently twinkles in the background like tiny little stars.
It's those little production touches that make this album great.
Best tracks: "Juggle," "Difficult," "Shook Up"
4 stars out of 5
Can't get enough of Edd? For more album reviews, relationship talk, pop culture news and Keith Sweat hero worship, visit SoulInStereo.com and follow him on Twitter @etbowser.