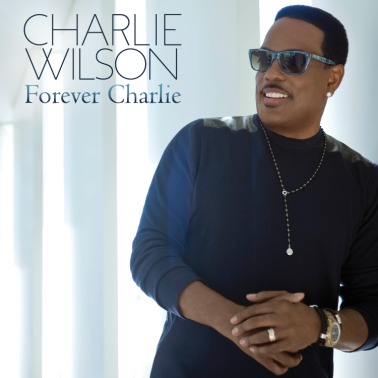 Words by Edward T. Bowser, SoulInStereo.com
After listening to your favorite R&B uncle's most recent release, I've come to two conclusions:
Charlie Wilson is either an immortal vampire or the homie is sipping Fountain of Youth energy drinks.
He's just a few days shy of his 62nd birthday, yet his voice — and his energy — is still unmatched. Forever Charlie, Wilson's seventh solo album, exudes with his trademark effervesce.
In simpler terms, this album is just a good time.
It's not physically possible to sit still when the melodies of "Somebody Loves You" burst in your ear. Uncle Charlie has a tried-and-true formula — he's not pandering to radio trends here. He's all about showing his woman affection in the most humbling of ways.
"Touched By An Angel" is a beautiful tribute to womanhood, which leads into "Goodnight Kisses," where Charlie fawns over his lady's lips. A bit later, on "My Favorite Part of You," he can't even decide what he likes best about his girl: "With you I'm greedy, I just have to have you all." "Just Like Summertime" lives up to its name with lively production. Even on a gloomy January day, it's a ray of sunshine.
Although the tempo is consistently upbeat throughout, Charlie wisely keeps the production diverse. "Infectious" will have your grandma n' dem two-stepping on Valentine's Day, but Snoop Dogg drops in to keep it funky for the Gz and the hustlas. Shaggy helps give "Unforgettable" an island flair while "Things You Do" is a throwback to the New Jack Swing era. And, of course, "Birthday Dress" is a page ripped right out of the Gap Band's playbook — Uncle Charlie sounds right at home on a track that's sure to bridge the age gap.
Um, no pun intended.
In a genre known for wallowing in heartbreak, some fans might not appreciate Wilson's brand of upbeat romance. That's a mistake. Like your favorite aunt and uncle grooving at the family cookout, Wilson represents a nostalgic, timeless love — one that resonates even with younger audiences. On "Me & You Forever," not only does Wilson effortlessly knock those high notes right out of the park, he plainly states "long as you got me, I got you/we got everything you need." It's not fancy, but it's heartwarming.
Forever Charlie is exactly what you'd expect from one of music's most enduring vocalists — timeless themes from a seemingly ageless vocalist. Forever Charlie is the perfect description of his career. He's here to stay.
Best tracks: "Things You Do," "Birthday Dress," "Touched By An Angel"
4 stars out of 5
Can't get enough of Edd? For more album reviews, relationship talk, pop culture news and Keith Sweat hero worship, visit SoulInStereo.com and follow him on Twitter @etbowser.