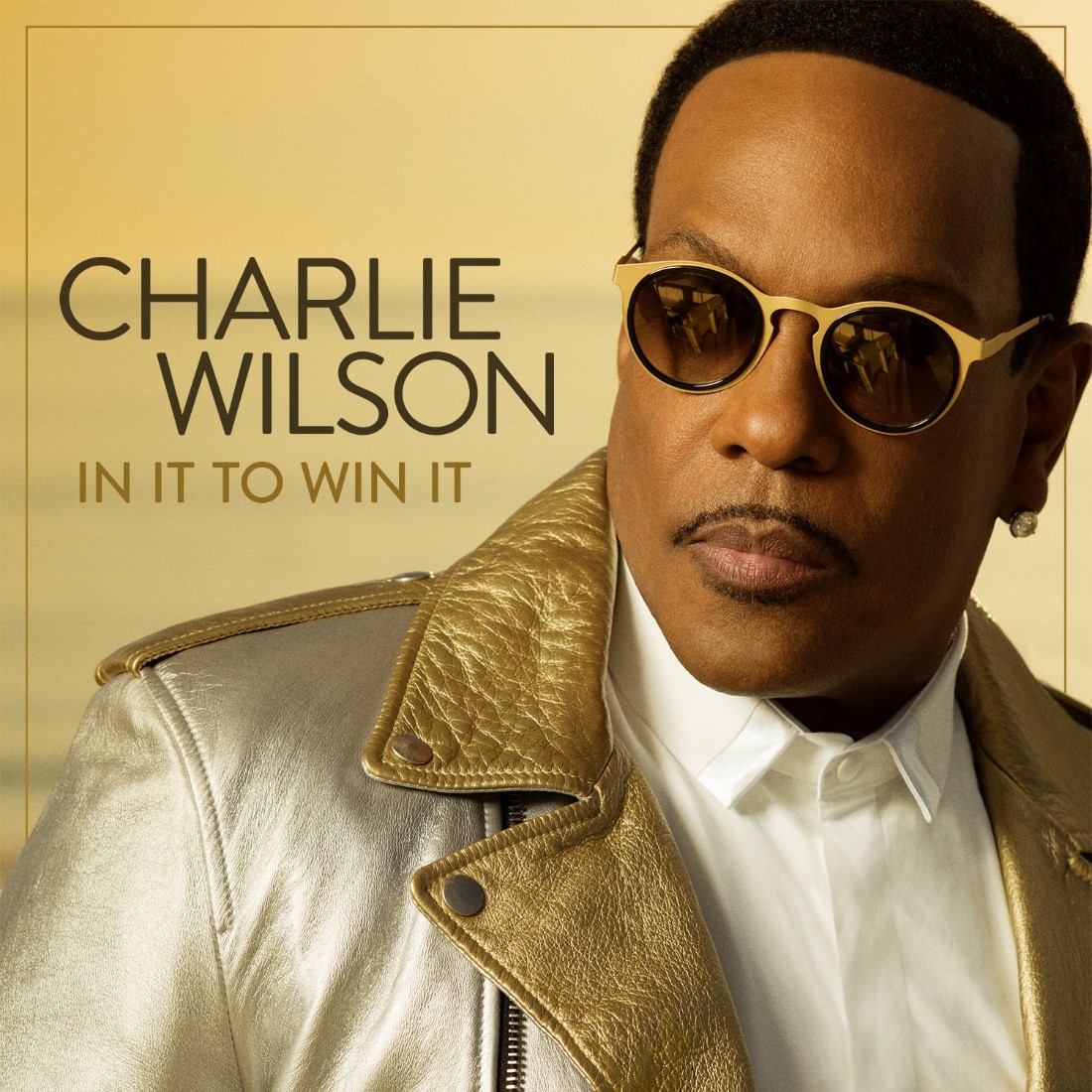 Words by Edward T. Bowser, SoulInStereo.com
There's no way around it – our world has seen better days.
From the White House to your mama's house, it feels like we've been under a constant barrage of negative headlines, endless protests and a mountain of horrible think pieces.
Oh, those horrible, HORRIBLE think pieces. Please keep them out of my timelines.
But when times get tough and the world stops making sense, you turn to your favorite uncle for advice. He's always got the answers.
With a career that has spanned four decades and a life story made for the best biopic in BET history, Uncle Charlie Wilson has seen – and lived – it all. So instead of adding to the doom and gloom, Charlie uses his eighth solo album to uplift heavy hearts.
In It To Win It isn't just Charlie's personal mantra – it's a reminder that listeners can persevere too.
The album opener and current single "I'm Blessed" is just what we need right now. It's a gentle, inspiring track that embraces the simple things in life – from playing cards with your boys to the feeling of getting that fresh haircut, it's a celebration of life's everyday joys.
As with most of Charlie's albums, the instrumentation plays a big role in the atmosphere. The keys on "Us Trust" steal the show, somehow even making guest star Wiz Khalifa's youth choir vocals catchy. "Good Time" features throwback funk while "Dance Tonight" lives up to its name – it's the Gap Band sound Charlie cut his teeth on.
The soundscapes are great, but the album really scores with its themes. "Smile for Me" teams Uncle Charlie with Robin Thicke, a man who certainly has had his share of heartbreak over the past couple of years. Here, they encourage the downtrodden to smile even "when everything ain't OK" – yeah, it sound a bit preachy on the surface, but their words are delivered with so much sincerity that it's easy to embrace them. The autobiographical title track is just as powerful, with Charlie carefully stating, "I know the road is long and I'm never giving up." Coming from a man who has rebounded from homelessness and cancer, you know those words are heartfelt.
Though the inspiring themes are certainly well-meaning, longtime fans might be a bit dismayed to know that, at its core, In It to Win It is essentially like every other Charlie Wilson album before it. Sure, he pulls something new from his bag of tricks from time to time (the tribal hand-claps really freshen up "Gold Rush," for instance), but everything else is familiar ground – from the feel-good energy of "Chills" to the beautiful duet with Lalah Hathaway "Made for Love." They're all great songs, but don't expect anything groundbreaking. I guess Uncle Charlie knows what his fans want, and he's not gonna revise that script.
On the album closer, Charlie strides right into the choir stand for "Amazing God," where he urges listeners to "Let go of all the negativity." They say music is a reflection of the times – Uncle Charlie's here to push us through the dark days.
He has survived. So can we.
Best tracks: "Us Trust," "Chills," "Gold Rush"
4 stars out of 5
Can't get enough of Edd? For more album reviews, relationship talk, pop culture news and Keith Sweat hero worship, visit SoulInStereo.com and follow him on Twitter @etbowser.