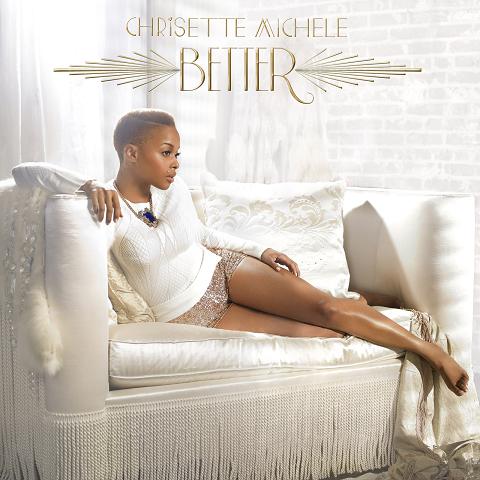 Words by Edward T. Bowser, SoulInStereo.com
Here's a harsh reality for you to consider: Talented artists can't always make good albums.
You see it all the time in hip-hop. The fiercest freestylists and mixtape titans often struggle to pull together a solid body of work. The realm of R&B is no different. We've seen tons of talented artists with amazing vocals fall short when asked to compile a dozen or so songs for commercial release.
Talent doesn't always guarantee a good album.
Thankfully, that's not the case for Chrisette Michele. She not only possesses one of the greatest voices in the game right now but, Better, her fourth studio release, is a template for creating a rock-solid album.
I say it all the time and it bears repeating: A good album should tell a story. On Better, Michele's story is simple – love is an emotional roller coaster (word to Vivian Green).
Michele starts out with wide-eyed optimism on the uptempo "Be In Love" and current single "A Couple of Forevers." "The girl with the ugly scars is the girl with the brand new start," she confidently shares on "Love Won't Leave Me Out." But as the album goes along, that confidence slowly wanes.
Michele's vocals absolutely burst with pride on the title track, but quickly get frosty on "Snow." "You should be with somewhere nicer/with someone so much kinder," she warns. As confident as she sounded on the former track, her lyrics are tinged with indecision on the latter, all the while, showcasing her soaring vocals. It's the mark of true talent.
Michele also refuses to be one-dimensional in her exploration of love. She sings about embracing individuality on "Rich Hipster," asks her man to look deeper than the surface on "Visual Love," steps into Karyn White's shoes to remind her man she's not perfect on "Supa" and builds a wall around her heart on "Charades." For once, guest 2 Chainz actually puts some effort into his rhymes, rattling off pick-up lines left and right. "They call me Deuce, that's short for seduce," he says. No wonder Michele is so paranoid.
The range of subject matter is impressive, but nothing beats Michele's vocals. She sounds absolutely stunning on "Get Through The Night" as she her voice becomes one with the acoustic backing. The Grammy nomination committee needs to go on and throw this track on their ballots right now. It's an outstanding showcase.
The album ends with the track "Can the Cool Be Loved." What started out as a confident affirmation of love ends in doubt – it's a love story we can all relate to.
Better proves that Michele isn't just a pretty face with a great voice, she's a masterful storyteller. She might want to consider changing the title from Better, to Best, as in, the best R&B album of the year so far.
Best tracks: "Charades," "A Couple of Forevers," "Snow"
4.5 stars out of 5
Can't get enough of Edd? For more album reviews, relationship talk, pop culture news and Keith Sweat hero worship, visit SoulInStereo.com and follow him on Twitter @etbowser.