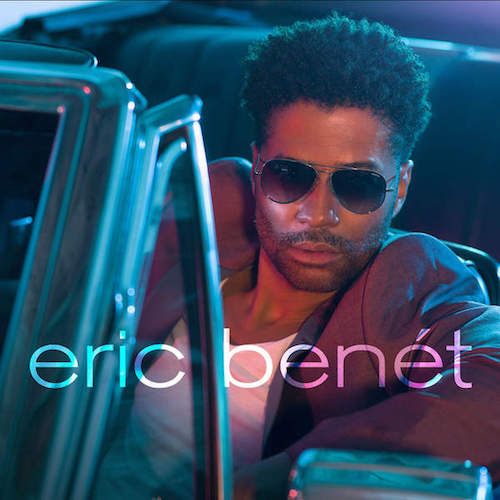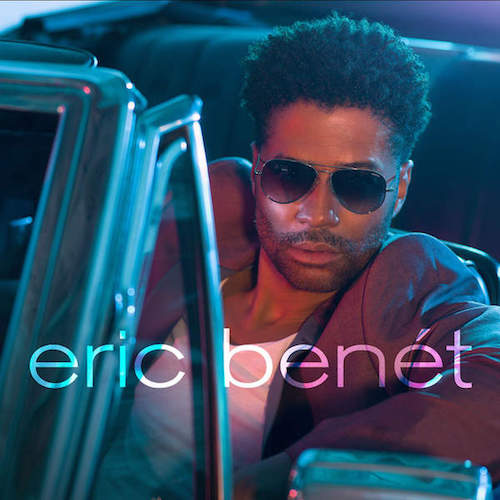 Words by Edward T. Bowser, SoulInStereo.com
Can we still get away with the phrase "grown n' sexy" in 2016 or nah?
Because there's no better way to describe Eric Benét's  ninth-studio album – the type of record that is the result of 20 years of dedication to his craft.
Benét has spent two decades as one of R&B's premier yet underrated vocalists, churning out albums that rightfully have received acclaim (1999's A Day in the Life, for example) and many that deserved more props that they got (2008's Love & Life among them).
His self-titled latest entry might be the pinnacle of that journey, a diverse collection of musical styles delivered with the confidence of a music vet. Don't worry about Eric regressing into "trap&B" songs or adding duct-taping flavor-of-the-month rappers to his tracks to generate buzz. He doesn't need gimmicks to justify his art. Benét's confident enough in his abilities to create an album on his terms – mature, soulful and true to his core sound.
Benét's  vocals find new energy among the horns of the opener "Can't Tell U Enough." Y'all know that I'm a sucker for live instrumentation, and the brash, inviting arrangements are perfectly suited for Benét's tone.
The band brings infectious energy to "Sunshine," with Benét's airy vocals finding the right amount of heft to stand out amongst the score. He even renews acquaintances with his old duet partner Tamia on the remix.  The electric guitar licks and scattered keys of "Insane" are pulled straight from Prince's purple playbook, along with the sultry lyrics too ("do that little tongue trick I love").
"Cold Trigger" oozes funk while the Latin-themed "Run to Me" is insanely infectious. If you aren't compelled to move while listening to it you need a soul transplant. "Home" might be the most contemporary sounding song in the collection, yet refuses to betray itself by falling on current trends. It's a pop record that still has substance, thanks to sturdy songwriting.
The biggest surprise here might be "Holdin' On" – not just because of its frantic pace, but because of a cool cameo from MC Lyte, who finally steps from behind the BET Awards PA system to remind y'all that she's one of the greatest rappers of all time, male or female. Benét and Lyte show impressive chemistry here.
Live instrumentation is easily the albums greatest strength, yet sadly it works against the closing ballads "That Day" and "Never Be the Same" – solid tracks that just become a bit too weepy by the time they wrap up. The soaring breakup song "Fun & Games" and "Floating Thru Time," cut from the same ethereal cloth as the former, work much better within the context of the album.
It's always a treat when a long-tenured artist can put out an album this strong this far into his career. The blend of musical genres on Eric Benét prove to be as timeless as its namesake – it's the type of album on a music veteran can successfully pull off.
If his albums are this good in 2016, I can't wait to hear what he cooks up in 2026.
Best tracks: "Holdin' On," "Insane," "Sunshine"
4 stars out of 5
"Eric Benet" is set to release on October 7th and is available for pre-order here.
Can't get enough of Edd? For more album reviews, relationship talk, pop culture news and Keith Sweat hero worship, visit SoulInStereo.com and follow him on Twitter @etbowser.