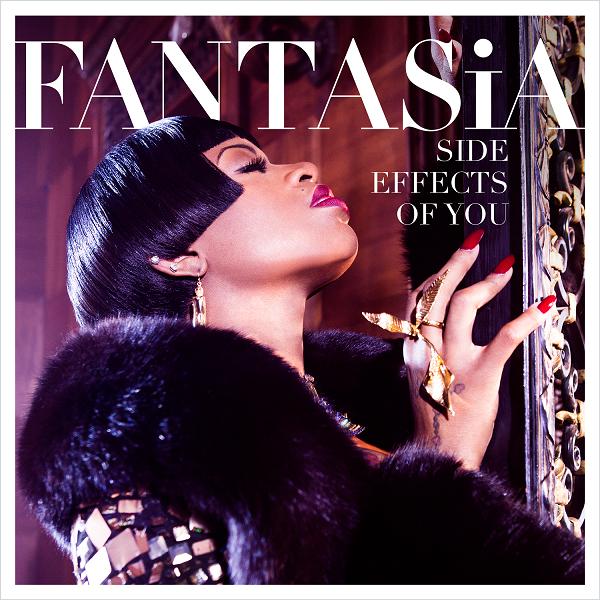 Words by Edward T. Bowser, SoulInStereo.com
Be honest: If I asked you to say the first thing that came to mind when I mention R&B siren Fantasia Barrino, what would you say? Illiteracy? Marriage drama? Suicide attempts? Lifetime movies?
The last thing on your mind probably would be music.
That is, until a couple of weeks ago. Thanks to a stellar performance on American Idol, the show that launched her to fame, people are finally associating Fantasia with music again.
Perfect timing. Side Effects of You, her fourth studio album, is her most personal – and best – album to date.
First single "Lose to Win" alone is an autobiographical victory. No longer is Fantasia willing to play the victim and beg for sympathy. Her trials have made her stronger and that strength exudes through every note. Most of the album's production is upbeat and the message is clear – confidence.
"Ain't All Bad" knocks with an energy similar to Jazmine Sullivan's "I Need You Bad." Tasia realizes that dealing with drama isn't so bad, but it's not so bad being alone either. She pictures herself soaring away from her shackles on "If I Was A Bird" and swoops back down to take charge on "Get It Right."
The mood completely changes on "Without Me," as the sparse, subdued beat allows Fantasia and guest Kelly Rowland plenty of room to deliver one of the best verbal beat downs we've heard in R&B all year. Missy Elliott, as always, smashes her verse with her usual playful style: "Boy you think I'm stupid/What, you think I'm clueless? Boy, you get the deuces." It's so ridiculous that you can't stay mad at them.
Even when Fantasia knows she's wrong, she still shows she's in charge. On "Change Your Mind," she admits she's done her man wrong but is extremely eager to make it up to him.
My biggest criticism of Fantasia has always been that she lets her big, booming vocals overpower her tracks, stomping all over the lyrical landscape like Sasquatch. It was just too much. That never happens on this set. "End of Me" is filled with power and passion, but the energy is focused in her delivery. It's so much more powerful and heartfelt than just brazen yelling.
Side Effects of You is a true triumph for Fantasia. The title track, which features the strongest writing on the entire album, is a heart-wrenching metaphor of her addiction to bad relationships. But like all the drama that has swirled around her for years, Fantasia has finally moved on with a clear head and renewed focus. Dropping that baggage will make her an even bigger star.
Like the song says, "sometimes you gotta Lose to Win again."
Best tracks: "Without Me," "End of Me," "Lose to Win"
4 stars out of 5
Can't get enough of Edd? For more album reviews, relationship talk, pop culture news and Keith Sweat hero worship, visit SoulInStereo.com and follow him on Twitter @etbowser.