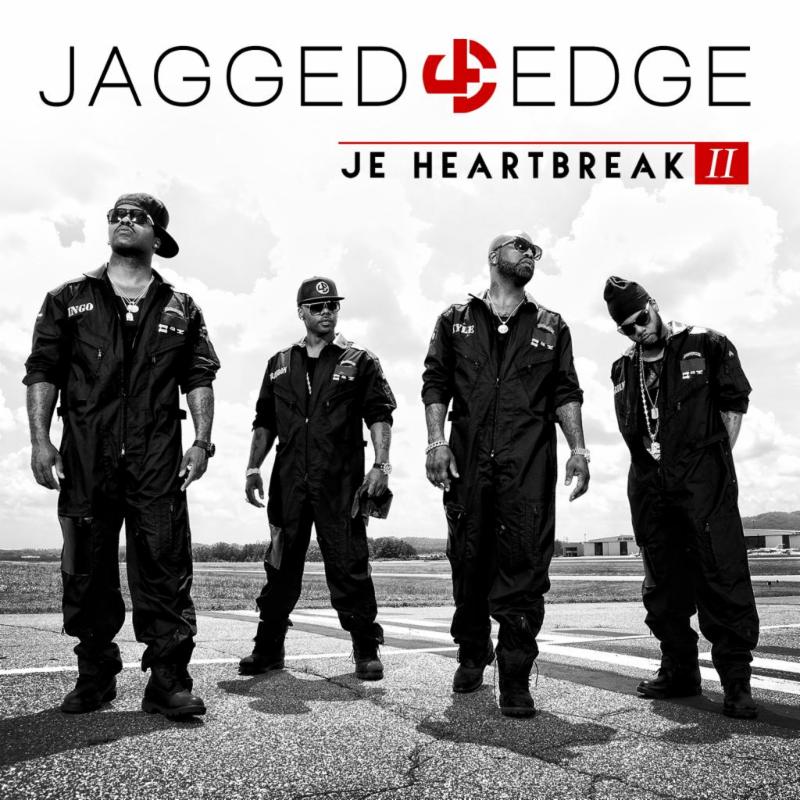 Words by Edward T. Bowser, SoulInStereo.com
Is JE Heartbreak the greatest Jagged Edge album of all time? That's the type of question that keeps the You Know I Got Soul family up at night.
I'm serious. We recently spent half the night debating the R&B ATLiens' beloved 2000 sophomore effort and its place in history.
While I personally wouldn't call it their best album, I was outnumbered two-to-one by my partners, so I tapped out. There's one thing we all could agree on, though: JE Heartbreak is Jagged Edge's signature album, the album that still maintains relevance well over a decade later.
Maybe that's why JE decided to revisit that formula with JE Heartbreak II, their first release in three years. And judging by the album intro – which criticizes commercial hip-hop disguised as R&B – they're dedicated to bringing that ol' thing back.
JE Heartbreak II does a fine job of recapturing the spirit of its predecessor. First single "Hope" sounds like it was plucked right from their days of doo-rags and oversized suits. JE's remorseful vocals yearn to make amends with their lover – it's the type of apologetic, midtempo track that made them superstars. It would sound right at home on a JE Greatest Hits album.
Speaking of familiar ground, JE fawn over the ladies in typical fashion on "Future" (thank the good lord that the rapper of the same name is nowhere to be found). Jermaine Dupri pops up to add his signature ad-libs on the club-crawling track, appropriately titled "Familiar"  while JE reminds ladies that outsiders can't justify their love on "Things I Do For You." Yeah, we've heard these themes before but in this case, JE is simply giving fans what they want – that old JE sound.
That sound is best displayed by "Love Come Down," a mood setter that expertly embraces their signature sensuality. There are no autotune rappers mumbling one-liners here. Meanwhile, "It's Been You" is little more than vocals and piano keys – that's all they need to convey emotion. Both tracks utilize JE's strengths – endearing harmonies and honest, reflective themes – without totally rehashing old songs.
The second half of the album is solid but isn't quite as strong as earlier tracks. "Wanna Be (Romeo)" and "Getting Over You" boast intriguing production (the beat of the former croaks like Ginuwine's "Pony" while the later sounds like a dusty scene from "Casablanca") but awkward lyrics and structure keep both from reaching their potential. And even though JE spent the "Intro" criticizing the mistakes of mainstream R&B, they fall in the very same traps on "Posters (We Stay On One)," with tired "money, clothes n' hoes" metaphors and pseudo-rapping instead of actual singing. Thankfully, that song is an anomaly.
Missteps aside, JE Heartbreak II lives up to the legacy of its predecessor, easily surpassing their  last two albums and standing as the group's greatest release in a decade.
Is JE Heartbreak II better than the original? I'll let y'all debate that one. One thing's not up for debate though: JE's back and better than ever.
Best tracks: "Hope," "It's Been You," "Love Come Down"
4 stars out of 5
Can't get enough of Edd? For more album reviews, relationship talk, pop culture news and Keith Sweat hero worship, visit SoulInStereo.com and follow him on Twitter @etbowser.