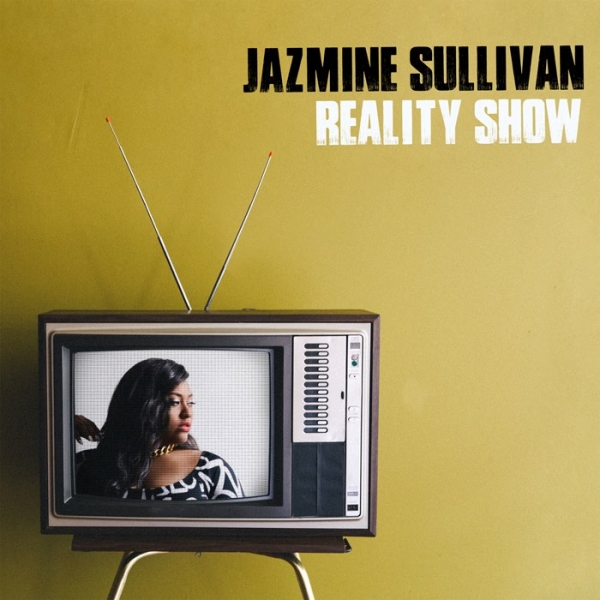 Words by Edward T. Bowser, SoulInStereo.com
Reality TV can be pretty hit or miss these days.
Those of you born in an era of men wearing girl's jeans and girls wearing plastic butts probably missed the greatness of MTV's The Real World. In the early '90s, that show was captivating because it was so, well, real —  introducing viewers to different walks of life and the conflicts they sometimes bring.
As the show increased in popularity, it lost its soul to cheap tricks and lazy shock value, ushering a lot of the mediocrity we see on the airwaves today. Don't get a brother wrong, I have my guilty pleasures (when are we getting new episodes of R&B Divas?) but a once-captivating genre has been dumbed down.
Music has had similar struggles in recent years. That's why you should be thankful for Jazmine Sullivan's return to the music game.
It's been nearly five years since Jazmine's last album, 2010's Love Me Back, and her self-imposed musical exile has given her clarity. Reality Show, her third album, adds what mainstream music and reality TV have been missing for so long — authentic, honest reality.
Jazmine gained fame by using heartbreak to fuel her rage. Play with her if you want — she'll bust the windows out your car and carve her initials with a crowbar. She's still not one to be crossed, calling out her unfaithful man on "Dumb" and then spelling out his mistakes on "Stanley": "Just take a b**** to dinner … don't you know you got a winner?," with production that rings like an intergalactic cousin of Earth Wind & Fire's "September."
"Mascara" is a great affirmation of beauty that is clever enough not to get corny. She outright admits unemployment and having a body built by plastic surgeons — sure it sounds vain on the surface, but what she's really preaching is the importance of owning what you have, whether real or fake. "Most people think I'm shallow … But I gotta keep up cause it's new chicks poppin' up every day/And they want the same thing." I ain't mad, ma.
"Brand New" is a lesson for men blinded by money while the bouncy keys of "Silver Lining" showcase an optimistic look into the future: "If I'm looking up don't mind me/I can't be down no more."  And as always, Jazmine's music serves as tributes to other eras and genres. Just as her 2008 hit "Need U Bad" was laced with a tinge of reggae, "Stupid Girl" has just a hint of the blues to give it fresh life. "Let It Burn" also borrows from After 7's "Ready or Not."
If I had one complaint about Reality Show, it's that Jazmine rarely gets a chance to cut loose and highlight her show-stopping husky vocals. The acoustic backdrop of "Forever Don't Last" allows her some breathing room to let her hearty voice shine but the album's best performance is "Masterpiece (Mona Lisa)." It's the other side of "Mascara," eschewing physical beauty for inner strength: "Every part of me is beautiful and I finally see I'm a work of art."
Reality Show is a great re-entry point for Jazmine, one that even surpasses her sophomore album. More importantly, it's the type of real, honest music we've been missing.
Best tracks: "Mascara," "Dumb," "Masterpiece (Mona Lisa)"
4 stars out of 5
Can't get enough of Edd? For more album reviews, relationship talk, pop culture news and Keith Sweat hero worship, visit SoulInStereo.com and follow him on Twitter @etbowser.