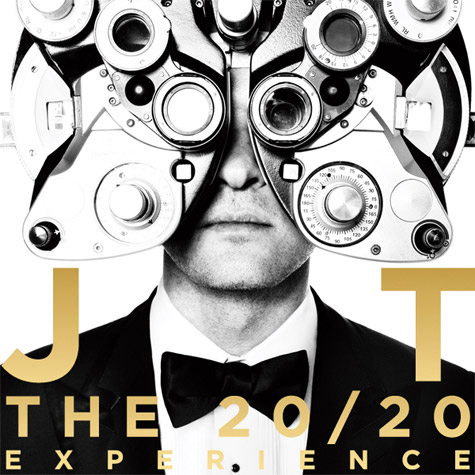 Words by Edward T. Bowser, SoulInStereo.com
The music industry is long due for a makeover.
With R&B singers masquerading as rappers, rappers pretending to be crooners and pop stuck in the dubstep's dull death grip, music is facing a severe identity crisis.
Thankfully, Justin Timberlake has made a career out of reinvention. Along with N*SYNC, JT injected a bit of soul in early 2000s bubblegum pop and expertly melded pop and R&B on his 2002 debut – before throwing all that out of the window and giving pop a futuristic upgrade with his 2006 sophomore set.
When JT returned to the music scene a couple of months ago with "Suit & Tie," he once again dragged listeners out of their comfort zone with a modified big band sound. The results were extremely polarizing. Fans either loved the new direction or longed for sexy to be brought back.
That's the story of The 20/20 Experience – Timberlake's definitely looking ahead. His musical vision doesn't fit into radio's cookie-cutter molds, and the industry is much better off because of it.
Producers Timbaland and J-Roc craft a magnificent soundscape that JT uses as his personal playground. His falsetto bounces between brash horns on "Pusher Love Girl" while "Don't Hold the Wall" seductively slinks along for about seven minutes. The time flies by.
But the album's best track is "Tunnel Vision." Timbo plays hypeman while JT cuts loose over hyperactive strings. It's vintage Timberland and Timberlake, but doesn't sound like any of their prior collaborations. It's also another song that runs about seven minutes. Again, Timberlake eschews the norm, in this case, the typical four-minute track. Timberlake is playing by his own rules.
Sometimes, however, JT gets in his own way. "Strawberry Bubblegum" charms listeners with smooth flirtations but works better without its tacked-on extension. "Let the Groove Get In" takes things way too far – it overstays its welcome almost to the point of monotony.
Still, give the man credit for pushing the envelope. "That Girl" is an authentic soul sampling that is all but extinct in the 21st century while "Spaceship Coupe" speeds up the clock all the way to the 31st century. Although while Justin sounds right at home crooning alongside his Tennessee Kids band on the former, he sounds a bit out of place on the latter. The wailing guitar solo and extraterrestrial puns sound more like he's covering an OutKast song.

The 20/20 Experience is an extremely ambitious set that doesn't always hit its mark. But when it does hit, it hits hard.
Consider it another win for Justin – the album is a looking glass into the music industry's future. Once again, he's rewritten the music industry's playbook. And once again, by the time his peers see his vision, he'll set his sights on a new direction.
Y'all catch up.
Best tracks: "Tunnel Vision," "Pusher Love Girl," "Suit & Tie"
4 stars out of 5
Can't get enough of Edd? For more album reviews, relationship talk, pop culture news and Keith Sweat hero worship, visit SoulInStereo.com and follow him on Twitter @etbowser.