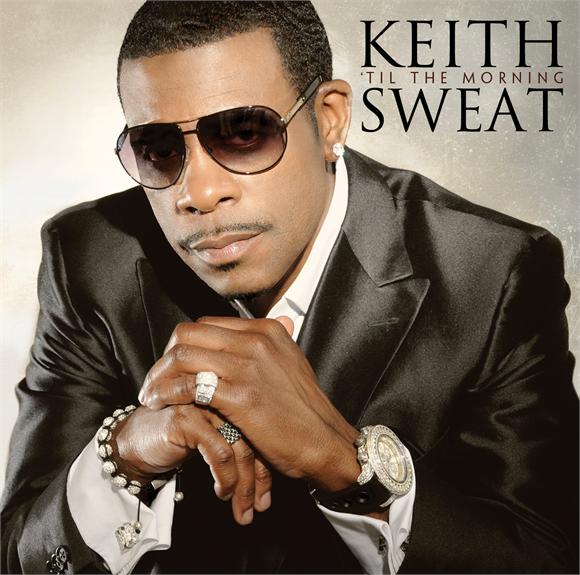 Click Here to Read Our Full Interview With Keith Sweat
Did you know that with this project, Keith Sweat has dropped 11 studio albums, with the average rest time between albums being around 2 years? Sadly, even with that frequency, he's not immune to a changing industry and hasn't had a plaque since 2000. Coming from a major movement like New Jack Swing to today's music is a tough feat. You needn't look much further than the title of some of his albums: Still in the Game, Didn't See Me Coming, Rebirth. He's tried the trick of conforming to the masses (the overly auto-tuned and sonic driven Ridin' Solo) and gone a bit more traditional R&B on other albums. Let's see what this 11th project brings out from the legendary crooner.
There are traditional feeling songs on this album. Knew It All Along is a song from the LSG catalog and like the great majority of those songs, it's just good music. The layered heart bleeding near the end of the song will make any woman throw their panties at the laptop. I think this would have been a strong single, but I guess the LSG thing may have stopped them from choosing this song. It's the best on the album. The lead single Make You Say Ooh sounds like a definitive Keith Sweat song. It's interesting to me how we transition from subtle and sexy to mannish without notice. Well, I guess I can't be mad at that, he didn't say anything close to some other songs I've heard this year from others. Another good song is My Valentine which features Coco of SWV.This is a pretty good duet, even though Coco steals the show as she always does. It's hard to match such a distinguished voice.
As I stated before, there are still those moments where Keith tries to go a bit more new school with his music. High As The Sun is almost antagonistic to the ideas of what you'd expect from Keith Sweat and sounds like it belongs on that Ridin' Solo album. Even with it's subtle call back to "Nobody", this song is definitely a new school feeling and it's not done bad. One thin I can really appreciate is the way he's able to be sensual and not trashy with his lyrics. Then on To The Middle, he gets some "help" from T-Pain. This time around I'm not nearly as comfortable with the collaboration. The auto-tune, drums, lyrics, and collaboration sound like it's made for someone half his age and a reputation to match. Ring Size may be the best example of mixing the old and the new. There are some synthesized parts of this song that seem to give it that new sound that everyone is doing, but the structure of the song manages to seem more traditional. I'm sure that the hook "We gon' get our freak on when you put that ring on" will make a t-shirt or at least several ring tones once it's heard.
Bottom Line:
Till the Morning proves to be a much better album than his last project and closer to the Keith Sweat we've come to know throughout his career. He sounds a lot more comfortable on this album. While I'd like to say that's a good thing because I'm not fully on board with artists abandoning their lane to grab new followers and stay relevant, sometimes they get so entrenched in what they've been doing that there is no punch. This album is confusing at times and just above average overall. I guess some folks would call it complex or eclectic, but there just seems to be a lack of cohesiveness and unity throughout the project. I don't know how you get a great song like "Knew It All Along" on the same album as "To The Middle" or the nostalgic "Candy Store." Where others have used the complexities of being a man and balancing our lust and love energies, this album seems to clumsily just indulge those sides with very little rhyme or reason. With such a legacy, those of you that rock with Keith will buy this and probably like it anyway, and those of you that haven't heard a Sweat album since his huge self-titled album may find that this one isn't enough to bring you back.
Written by Saule Wright
You can check out Saule's personal site at http://soulections.com/