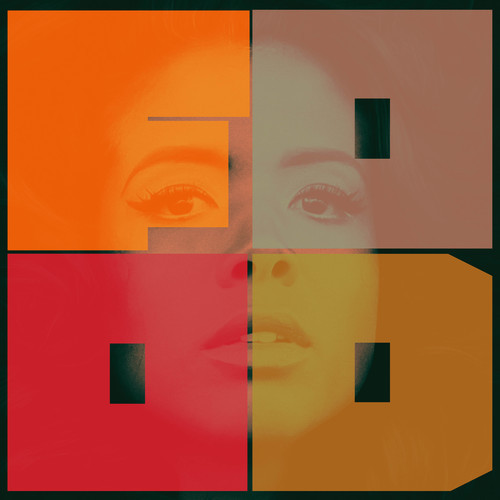 Words by Edward T. Bowser, SoulInStereo.com
I'll be honest with y'all, I had my doubts about Kelis' sixth album, Food.
Kelis has spent the last few years honing her culinary skills – graduating from Le Cordon Bleu culinary school, debuting her own sauce line and even having her own TV special on the Cooking Channel. I wondered if this new passion meant she was leaving music on the back burner.
And with her new album's tracklisting sounding like dinner at Rick Ross' house ("Friday Fish Fry," "Biscuits n' Gravy," "Jerk Ribs") I rolled my eyes, expecting the album to be nothing more than a promotional tool for Kelis' culinary ventures.
Boy I was wrong. Food isn't a marketing ploy, it's Kelis' best outing in years.
And here's the best news for R&B fans: Kelis forgoes the electro-pop candy she's dished out in recent years for a heaping helping of soul food.
First off, Bossip crowd, you're probably going to be in for a disappointment. Don't expect Food to read like an open book of Kelis' well-publicized relationship woes. In fact, only "Biscuits n' Gravy" and "Rumble" hint at any strife. Instead, the album remains very upbeat with a theme of liberation – tinged by harmonies drenched in classic soul.
If you're a fan of the first single "Jerk Ribs," you'll find lots to love. The bellowing horns that wail through the track fuel its energy, paving the way for the sultry "Breakfast" and the funky "Cobbler." Kelis later switches the tempo on the aptly-named "Change," opting for tribal chants and bongos to tantalize listeners: "You can't escape the grips of desire."
The vibe mellows considerably on "Floyd." Kelis' sass and personality have always overshadowed her vocals but she really shows off her voice here. That song's message, a journey in search of new love, continues on "Runner," where she admits that "I became a runner to escape the fame" but is now chasing a new romance. Its frantic energy is the album's highlight.
Although Food is a solid album, there is one missing ingredient – a standout track. Now, I'm not requesting  a massive crossover hit like "Milkshake," but simply something  along the lines of "Sugar Honey Iced Tea," a morsel from her '03 Tasty album that still sticks with fans.
Those songs are also proof that Kelis' food fetish ain't nothing new.
While I'm glad Food proved my cynical nature wrong, it left me wanting so much more. Kelis sounds right at home embracing throwback soul; it's a perfect match. Still, there's lots of unfulfilled potential.
Let's put it this way: All the tracks here are satisfying, but nothing lingers on your palate or sticks to your ribs. You aren't inclined to rush back for seconds.
Kelis delivers a good meal but falls short of a gourmet experience.
Best tracks: "Runner," "Jerk Ribs," "Rumble"
3.5 stars out of 5
Can't get enough of Edd? For more album reviews, relationship talk, pop culture news and Keith Sweat hero worship, visit SoulInStereo.com and follow him on Twitter @etbowser.