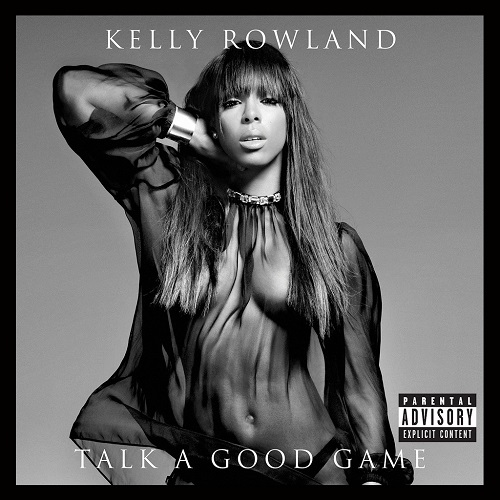 Words by Edward T. Bowser, SoulInStereo.com
Before we begin, can we just clear the air real quick?
Kelly Rowland is not Beyonce Knowles-Carter. And this is not a Beyonce album.
Yeah, I know that's kinda obvious. But Kelly has been suffocating in Beyonce's shadow since they were children of destiny. Sometimes, those comparisons to Bey have been unfair. Other times, the fault has lied with Kelly herself.
Who IS Kelly Rowland? Former child star? Sex kitten? Empowered woman? Although she's an industry veteran, Kelly has yet to show fans who she truly is. So, by default, she's be characterized as Beyonce's mini-me.
Finally, on Talk A Good Game, Kelly's fourth studio album, we finally get to learn about the woman behind the stardom. And the picture isn't always pretty.
The much-publicized "Dirty Laundry" raises the volume on Kelly's mostly-quiet past. She frankly admits, while her sister was on stage, she was enraged. The song tells a story of abandonment and domestic abuse and ends with the refrain, "love is pain and pain is love." It's that sort of relatable message that has been the missing factor in Kelly's career, and it shines throughout this album.
The title track tells the story best: "don't think I can take another broken promise/why do it the hard way when you could just be honest?" The slinky track is equally inquisitive and exasperated. "Down on Love" and "Gone" follow the pattern – Kelly truly finds her niche as a lovelorn tortured soul.
What's often forgotten about Kelly is that she's the truth in booth. When she's given the opportunity, her voice can run the gamut of gentle whispers to vocal powerhouse. The best example here is "I Remember," as her vocals float blissfully along the track.
Even though Kelly begins to break away from the pack on Talk A Good Game, she sometimes falls back into old habits, where her music struggles to find an identity. "Kisses Down Low" brings nothing new to the table, it's just a run-of-the-mill radio-friendly track. Anyone from Ciara to Nicki Minaj could have released it with similar results. Destiny's Child reunites on "You Changed" and she's immediately upstaged by Sister Bey. Again, the attention is diverted away from the star of the show. And most oddly is the inclusion of "Freak," a track that note-for-note, beat-for-beat identical to the one Jamie Foxx dropped three years ago! Kelly's version doesn't sound as stilted and robotic as Jamie's, but it's another example of Kelly playing second fiddle to someone else.
In terms of sequence and impact, "Talk A Good Game" is an odd album that starts of pretty mediocre, quickly ramps up to greatness, then starts to run out of gas near the finish line. Of the three bonus tracks, only the subdued march of "Sky Walker" winds up being memorable.
Even with those mistakes, Talk A Good Game is easily the best album of Kelly's career. She finally establishes an identity. "Dirty Laundry" proves Kelly has an interesting story to tell. Next time, we need to hear more of it.
Best tracks: "Talk A Good Game," "Gone," "Dirty Laundry"
3.5 stars out of 5
Can't get enough of Edd? For more album reviews, relationship talk, pop culture news and Keith Sweat hero worship, visit SoulInStereo.com and follow him on Twitter @etbowser.