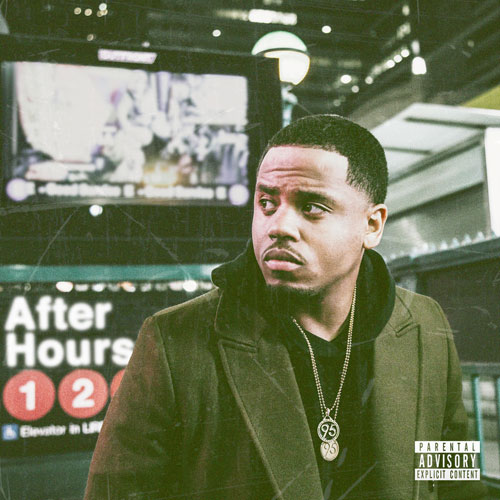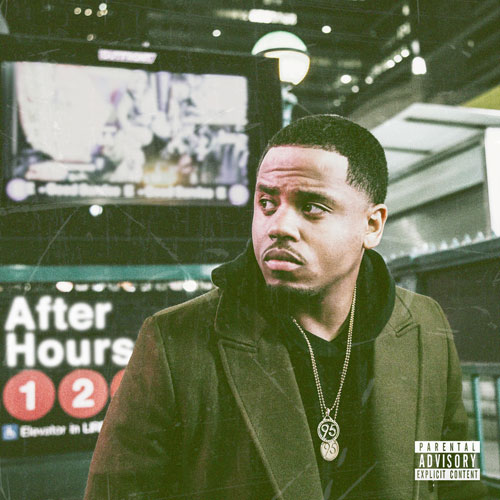 Words by Edward T. Bowser, SoulInStereo.com
Before we get started, would you mind if I share a story that's been annoying me for a few months now?
Yeah, I know, Edd's annoyed by something. Shocking development.
Anyway, not long after Adele released her video for "Hello," my timeline was flooded with explainer pieces from mainstream publications boasting headlines like: "Who is Tristan Wilds? Get to know Adele's video costar."
Y'all really don't know who Tristan "Mack" Wilds is?
Well, he's just a guy who starred as a major character in HBO's "The Wire," largely regarded as one of the greatest TV shows of all time. And he starred in the remake of 90210. He's also been a figure in R&B for years now – his tracks "Love in the 90z" and "Camouflage" both appeared in our Top 100 R&B Song countdowns in 2015 and 2016. "Camouflage," in fact, peaked at No. 2 on our list last year.
So yeah, he's been putting in work. Where have y'all been?
Mainstream America might be asleep at the wheel, but we've been riding with Mack Wilds for a very long time. So I guess it's no surprise that AfterHours, Mack's sophomore album, shows a bit of growth from his 2013 debut.
The first half of AfterHours is laden with the sparse, atmospheric production that's all the rage in today's R&B. But don't expect those half-cooked boring beats some other singers boast. The production here is probably the biggest highlight of the release.
"Bonnie & Clyde" puts Mack in the role of love bandit, asking the girl he's creeping with "If he were me why would I trust you?" What really sets the track off are the backing vocals – a haunting addition that sounds like Mack hired a choir of poltergeists.
Mack basically christens himself "Mr. (Already) Stole Your Girl" on "Vibes," featuring warbling production that aims to set the mood. "Stolen Gold" lives up to its name – "If I take your dime, accept the change." The harmonizing vocals layered between hi hats is a treat – but the part when Mack says the girl's vagina tastes like Now & Laters, not so much.
It's similarly weak lyrics and well-worn themes that really keep the album from kicking into that next gear. For instance, I was really excited to learn that Mack resurrected Tink from the Phantom Zone to collab on "Senses," but the track doesn't do much besides cycle through the five senses you learned in third grade. "Stingy," which borrows from the Ginuwine song of the same name, also falls short outside of the cool sample.
On the second half of the album, Mack comes to terms with the album's earlier debauchery for a more introspective sound. The lethargic synths on "Explore" perfectly match Mack's now-melancholy mood. The weighty "Choose" is also a highlight. I'd really love to hear more from this reflective, mature Mack Wilds.
Fans expecting Mack Wilds to revisit the vintage '90s sound he popularized on "Own It" and "Love in the 90z" might be a little disappointed with AfterHours, which strictly follows more mainstream trends. But don't fret – the album is a step up from Mack's debut thanks to stronger concepts and more cohesive production. Add a few more quality tracks in the vein of "Explore" or "Bonnie & Clyde" to maintain the album's consistency and we could have had something really special.
Regardless, AfterHours is proof that Mack Wilds is still putting in work.
If you still don't know his name, well, that's on you, not him.
Best tracks: "Explore," "Bonnie & Clyde," "Choose"
3.5 stars out of 5
Can't get enough of Edd? For more album reviews, relationship talk, pop culture news and Keith Sweat hero worship, visit SoulInStereo.com and follow him on Twitter @etbowser.