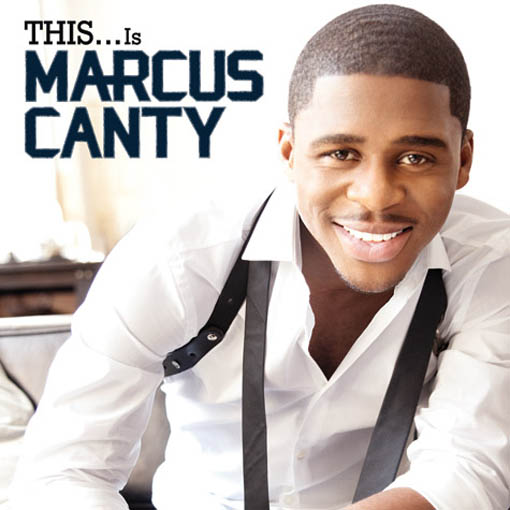 Words by Edward T. Bowser, SoulInStereo.com
Who is Marcus Canty, you ask?
Well, Canty is 22-year-old Maryland native; at a very young age, he groomed his acting and singing skills within his church; he has performed at the Apollo Theater in New York; and made his name as a finalist on the U.S. version of The X-Factor.
Also, judging by Canty's debut EP, he's the guy who will swipe your girl if you do her wrong.
THIS…is Marcus Canty is a brief, seven-track introduction into Canty's soul, which clearly has been influenced by his predecessors. His voice rings with the familiarity of soul men like Usher and Mario. And like those stars, Canty's focus is strictly young love.
Current single "Used By You" shows that Canty is ready to capitalize on another man's mistakes. Go ahead and mistreat your lady, Canty is very eager to pick up the pieces. In this case, he encourages the woman to take control, even if it's just for one night: "Just call me when he get outta line/And since your man ain't acting right/Girl, I'm be all yours tonight."
"Used By You" is easily the best song on the set, followed closely by "Not Looking." Canty's still spittin' game at a girl who just broke up with her ex, but she's rather party than settle down. The finger snaps and guitar licks make it a light, breezy springtime jam.
While the EP features solid production, it's still dragged down by a few rookie mistakes. First single "In & Out" and "Tonight" are both catchy but Canty constantly sings out of his range, which snatches the listener out of the experience. Vocally, he stays in his lane on "Don't Pass Me By" but continuously drags out the word "shorty" to "shor-or-AT-TAY," like some sort of weird yodel. It comes off as more gimmicky than clever.
THIS…is Marcus Canty certainly has a few rough edges. It doesn't break any new ground lyrically and some of the metaphors are eye-rolling (Not sure how he sang "Move that body like a boomerang/Throw it at me girl, I'll make you come back" with a straight face on "Used By You"). But those missteps come with youth and his enthusiasm makes up for the shortfalls. The 106 & Park crowd will eat this set up ; more experienced ears might have slight reservations.
Think of THIS…is Marcus Canty as a bit of a progress report – it shows great promise but there's still a bit of work to be done before the final exam.
But if there's one lesson he's definitely learned, it's how to capitalize on the mistakes of others. This guy is the Dennis Rodman of rebound relationships.
Fellas, if you don't treat your girl right, Marcus Canty gladly will.
Best tracks: "Used By You," "Not Looking"
Can't get enough of Edd? For more album reviews, relationship talk, pop culture news and Keith Sweat hero worship, visit SoulInStereo.com and follow him on Twitter @etbowser.