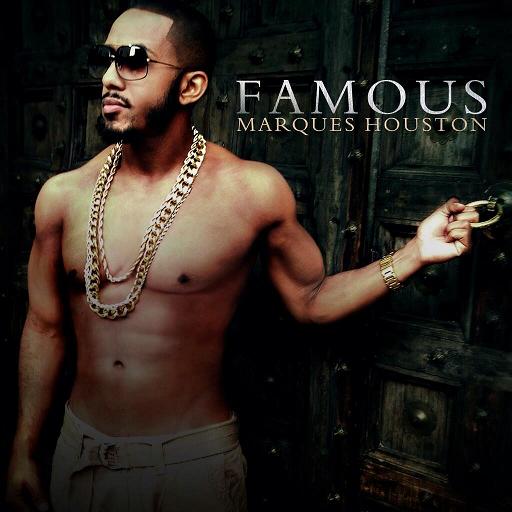 After nearly three years since the release of his album "Mattress Music" in 2010, Marques Houston returns with his sixth solo album "Famous". As he hinted in our interview with him, he was looking to further explore his artistry with this project and take things to a Marvin Gaye/D'Angelo lane; a space he's never existed before. The album comes off as a stark contrast to his previous album which is more in the pop/r&b lane, but "Famous" is sure to cater to the more grown audience.
It's one thing to say you were influenced by r&b greats on a project, but it's easy to hear what he was going for on the album. The albums lead track "Only You" will immediately give you that Marvin Gaye feel. On songs like "The Way Love Is" and "Leaving My Girl", you'll get songs very reminiscent of what D'Angelo was releasing in his prime. He takes it a step further on "Take Your Love Away" which takes us back to the classic neo-soul sounds of Musiq Soulchild.
Although Marques goes into uncharted territory for most of the album, he's still got songs on here that remind us of the classic MH. Highlights of this include first single "Give Your Love a Try" as well as "Nothin on You" and the ballad "Lifetime". These serve as subtle reminders on the album that he hasn't forgot his core fan base.
The fact that Marques is now in his early 30's and embracing a more grown sound definitely should not be overlooked. In an industry where artists are constantly clinging to a pop sound as they get older, it's always refreshing to find artists take on a mature approach. When all is said and done, "Famous" may very well serve as Marques Houston's first introduction to the Urban A/C audience as he enters the next chapter in his career.