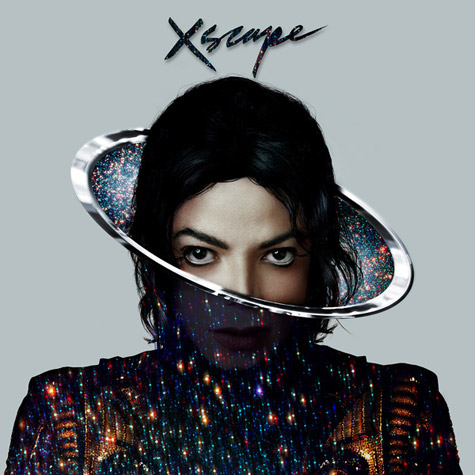 Words by Edward T. Bowser, SoulInStereo.com
It takes a big man to admit when he's wrong, so watch me make moves like The Hulk.
When word leaked a few weeks ago that another posthumous Michael Jackson album was on the way, I was pretty skeptical.
Well, even more so than usual.
Most posthumous albums wind up a total disaster, shoehorning a deceased artist's vocals into beats from an entirely different generation of music. The result is an extreme styles clash. I had no desire to hear MJ vocals slapped over a turnt-up track with Future's voice cracking in the background.
But after "Love Never Felt So Good" leaked, I was heartened. This was the vintage MJ sound we loved, delivered to a new generation of fans. It worked.
And thankfully, that's the case for Xscape, the best collection of Jackson songs we've heard in years.
"Love Never Felt So Good" triumphs because it gives us everything we loved about the King of Pop – an elegant score that rockets through your speakers with immeasurable energy. It's just plain fun – the type of song even your grandma n' dem will jam to.
Although the production is definitely noteworthy, largely thanks to Timbaland, Rodney Jerkins and others sticking true to classic sounds, Michael's vocals are still no joke.
"Loving You" gives allows just enough room for MJ's vocals to be showcased, before the 808s start thumping in the hook. Also, the heavenly horns on "Blue Gangsta" are a perfect complement to Jackson's voice.
Best of all, there are no attempts to makeover MJ's material in the image of some younger artist. MJ's not popping bottles nor holding down his hood, thankfully. His time-tested themes remain the same.
"A Place With No Name" sees MJ facing temptation but he runs in the opposite direction. He's never been known for his pimp game – no need to make over his image. "Slave to the Rhythm," which begins with chains clanking like Django before the tempo tosses them off, is his tribute to unappreciated women. And of course, Michael has one for the kids – "Do You Know Where Your Children Are" highlights the plight of misguided youth. It could have very easily come off as corny but the high-energy (almost frantic) pace will keep the listener entertained.
Music connoisseurs might be bugged by a few technical issues on Xscape. Trained ears might notice that some vocals are slightly off-kilter with the beat, but that's the cost of using 13-year-old vocals. Still, those cases are few and far between.
Does Xscape reach the levels of Thriller? Not on your life. But as a tribute album is a rousing success – I'd dare say in many ways that it's more cohesive that MJ's last proper album, Invincible.
MJ fans, fess up. It's OK to admit that you were wrong.
And I'm starting with the man in the mirror.
Best tracks: "Love Never Felt So Good," "Blue Gangsta," "Slave to the Rhythm"
4 stars out of 5
Can't get enough of Edd? For more album reviews, relationship talk, pop culture news and Keith Sweat hero worship, visit SoulInStereo.com and follow him on Twitter @etbowser.