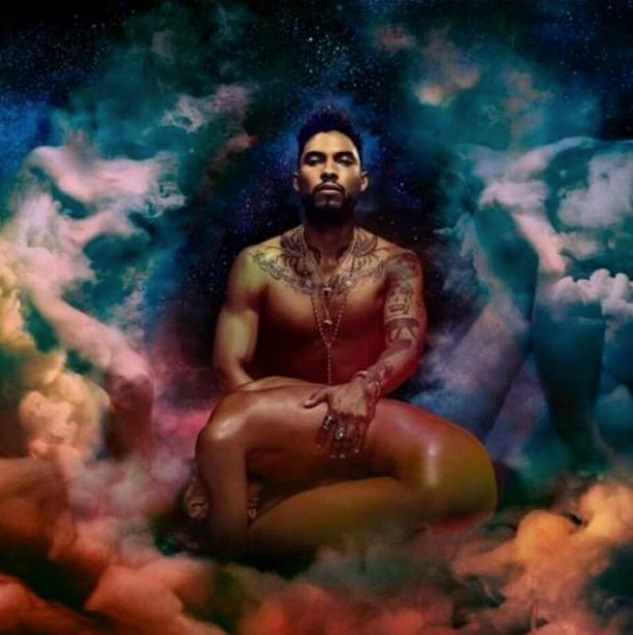 Words by Edward T. Bowser, SoulInStereo.com
Of all the tracks on Wildheart, Miguel's much-anticipated third album, it's the seventh song, "what's normal anyway" that best captures the spirit of the set:
"Too proper for the black kids/too black for the Mexicans/too square to be a hood n****, what's normal anyway? … I never feel like I belong, I wanna feel like I belong."
Here's a harsh reality for the R&B faithful out there: Wildheart isn't "normal" R&B. And that's the album's greatest strength.
You can't fit Miguel – nor his music – in a perfectly-packaged box. He's made his name by defying musical conventions and Wildheart might be his most daring project yet. In fact, it's his willingness to experiment that is becoming the "new normal."
One listen to the first track, "a beautiful exit" is enough to tell the listener what's to come on the 45 minute journey. The distant, distorted vocals are more reminiscent of '80s rock than '90s R&B. But don't let that intimidate you, those touches make for a much more fulfilling experience.
"DEAL" combines synths and funk to ride the wave of '70s nostalgia recently popularized by Pharrell and Daft Punk. But it's not a simple imitation; the atmosphere is much more spacey and trippy, giving it its own unique feel. Miguel is constantly innovating.
In fact it's the soundscapes that really drive this material home. Guitars wail on "NWA" like they're setting the stage for wild west gunslingers – pretty fitting when you consider the title. Even more fitting is Kurupt's guest verse, who smooths out his flow to ride that beat like a 64.  The thumping percussion on "…goingtohell" pairs with squeals that sound like a suicidal road trip on the highway to hell.
And of course, this is a Miguel album, so expect lots and lots and LOTS of lust.
Miguel's aching falsetto fuels the his yearning on "FLESH" while he eagerly ups the tempo on "waves." First single "Coffee" — the track that most closely resembles Miguel's Kaleidoscope Dream – turns down the freak factor in favor of romance: "It's the smell of your hair/And it's the way that we feel/I've never felt comfortable like this."
Miguel gladly drags listeners out of their comfort zones with Wildheart, but like his morning Coffee, there's a sense of comfort in unconventional surroundings. At times the album is brazen, but it holds tightly to its artistic integrity. Don't be intimidated by those sounds, embrace them.
It's pretty ironic that in Miguel's quest to belong that he's carved out his own niche, one that'll be pretty impossible to duplicate. No, Wildheart isn't "normal," but that's what makes it so great.
Best tracks: "Coffee," "NWA," "a beautiful exit"
4 stars out of 5
Can't get enough of Edd? For more album reviews, relationship talk, pop culture news and Keith Sweat hero worship, visit SoulInStereo.com and follow him on Twitter @etbowser.