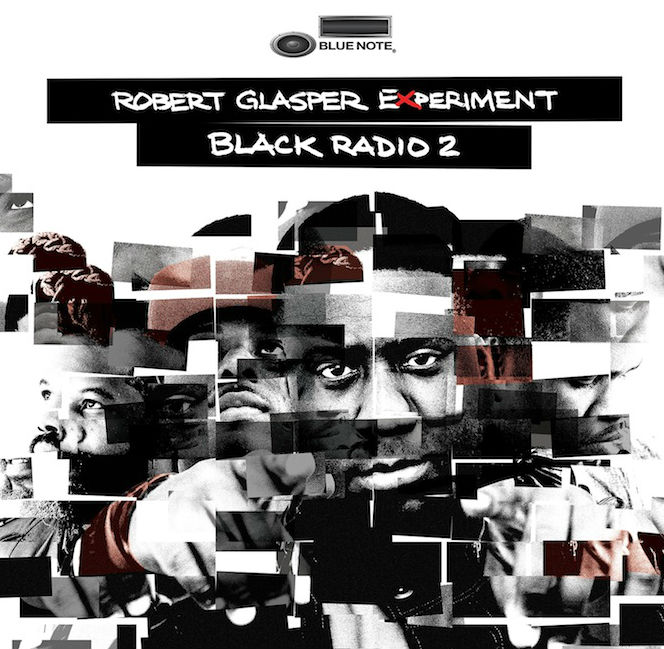 Words by Edward T. Bowser, 
SoulInStereo.com
Let me steal a bit from The Muppet Babies and play with your imaginations.
It's the holidays and you just happen to be friends with every major R&B talent in the known hemisphere. You all gather at your grandma's house, laughing and swapping stories, until someone decides to hop on the piano. What results is an intimate jam session where your celebrity friends let down their guard and let their talent shine. It's a warm, fun atmosphere that reminds you why you love R&B.
That's the magic the Robert Glasper Experience created last year with Black Radio, an album that seeming came out of nowhere, capturing the spirit of R&B better than any release in the past decade. The Grammy it received earlier this year was well-deserved.
Black Radio 2 follows that same blueprint set by its predecessor. Glasper's band Experiment doesn't rely on parlor tricks or silly gimmicks to stand out. There are no squeaky bed springs or crickets chirping to pad out tracks. Instead, they use keys, drums guitar licks and reeds – you know, the basic elements of classic R&B.
The result is an authentic, familiar sound that captures the spirit of live performances. That's best exhibited by the first single, "Calls." Even if you're listening to an MP3 file, you'd swear Jill Scott and the band were performing in your living room. The track isn't overly produced – Jilly is clearly the star here – but the entire package works in tandem. It's simple, fun and freeing.
All of the artists sound like they're having the time of their lives here. Brandy is in her element amid the gentle grooves of "What Are We Doing." Faith Evans bursts with energy on "You Owe Me" while Anthony Hamilton finds another pulpit for his eternal search for love on "Yet to Find." And no one can produce heart aching emotion like Marsha Ambrosius, who shines on "Trust."
The songs flow so seamlessly together that they're few missteps. The only track that doesn't quite work is "Persevere." While the hook and production are fantastic, Snoop Doggy Lion stumbles through his verses. Lupe Fiasco sounds a bit better but his contribution isn't very memorable, either.
Glasper also finds time to slide in a few life lessons along the way. "I Stand Alone" emphasizes the importance of individuality. Common spits: "In the presence of the fake I am a real gift/open it, hoping you'll find something dope in it." Those sentiments are echoed beautifully by Emeli Sande' on "Somebody Else," a story of reinvention. True, the soundscape makes the message beautiful but the real beauty lies in the theme of the album – transformation and bucking trends.
That's the beautiful irony of the Black Radio 2 title – the chances of these tracks making most urban radio playlists are slim and/or none. But every track here is built from the foundation of soul music, sticking closer to the roots of black music than nearly everything on traditional urban stations. It might not resemble some "black" radio playlists but it's the true representation of soul music.
That's why Black Radio 2 is such a success. Like reconnecting with family during the holidays, it's an experience you'll treasure and one you wish came around more often.
Best tracks: "Calls," "Somebody Else," "You Own Me"
4 stars out of 5
Can't get enough of Edd? For more album reviews, relationship talk, pop culture news and Keith Sweat hero worship, visit SoulInStereo.com and follow him on Twitter @etbowser.