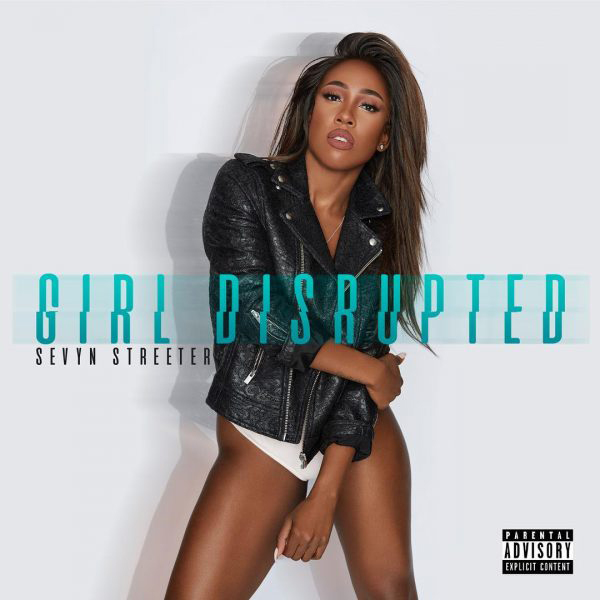 Words by Edward T. Bowser, SoulInStereo.com
Oh, hey Sevyn, we've been waiting for you.
R&B fans have been patiently awaiting Girl Disrupted, the official debut of R&B siren Sevyn Streeter, for roughly half a decade.
That's right – we've been talking about this album longer than y'all have been using those dog faces on Snapchat.
In the meantime (in-between time), Sevyn has been ever-present or airwaves, constantly dropping singles (2013's "It Won't Stop" being the most prominent among them) and collaborating with major names like Chris Brown and Puff Daddy. She used her time wisely, quietly becoming one of R&B's most dependable names.
While Girl Disrupted has long been the R&B equivalent of "I'm down the street, just give me 5 minutes…," when the clock struck midnight on 7-7-2017, Sevyn's time – finally – is now.
Before the album kicks off with "Livin," Sevyn takes brief moment for a testimonial, reminding listeners of her long journey before announcing the album's three themes – love, loyalty and liberation.
"Present Situation" is the type of track where Streeter shines. Sevyn navigates thumping percussion as she leaps the hurdles in her love life. It's easily the standout on the first half of Girl Disrupted – unfortunately, she struggles to find her voice in many of the early songs.
"Anything U Want" is so crammed with radio hitmakers – namely, Wiz Khalifa, Jeremih and Ty Dolla $ign, – that Sevyn gets lost in the shuffle. "Ol Skool" is a slinky ode to R&B history (props for the Keith Sweat shoutout) but Jeremih's pseudo-rap vocals REALLY drag the duet down. Oddly, "Fallen," which appears later on the album, is built around the exact same premise yet works a bit better.
Another weird addition is "Soon As I Get Home," Sevyn's interpretation of Faith Evans' 1995 hit. Remember when Deborah Cox would make dance remixes of her mid-tempo tracks in the late 90s? Well, this is just like that. It's not a poor track per se, it just doesn't fit the album's tone.
The album begins to find its groove on the second half, with the breezy "Before I Do" being the standout. Channeling early-90s Aaliyah, Sevyn contemplates diving headfirst into a new relationship with airy vocals that perfectly complement her tone. Sevyn also finds surprising chemistry with August Alsina on "Been a Minute" and Dave East on "Peace Sign" even if the lyrics on the latter get dangerously close to cornball territory. But don't worry, Sevyn's aching vocals keep things from going off the rails.
The album closer "Everything In Me" offers a great message – while she's *thisclose* to unleashing her vengeance against an evil ex, she realizes the sweetest revenge is simply moving on.
Somebody send Rob Kardashian a link to that track, please.
Girl Disrupted has the makings of a great debut release but is slightly hindered by questionable sequencing – the listener has to wade through quite a few mediocre tracks before getting to the good stuff. Also, there's nothing here that reaches the heights of more notable tracks like "It Won't Stop" and "Shoulda Been There."
Girl Disrupted may have been the posterchild for "CP Time" for awhile but sometimes the journey is more important than the destination. And in Sevyn's case, it's better late than never.
Best tracks: "Before I Do," "Present Situation," "Everything In Me"
3.5 stars out of 5
Can't get enough of Edd? For more album reviews, relationship talk, pop culture news and Keith Sweat hero worship, visit SoulInStereo.com and follow him on Twitter @etbowser.