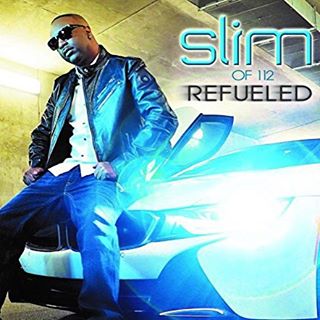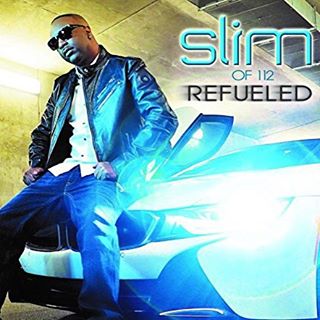 When 112 disbanded following the release of the group's final album "Pleasure & Pain" in 2005, it was unclear to fans what would follow. Each of the group's members have released solo albums since, but despite reuniting to tour over the past few years, there has been no new 112 album.
Fortunately, each of the members of 112 are talented enough to create good music on their own. They've all got their own distinct styles and tastes, and that has shown through on the solo efforts.
Slim has been known to take his share of the lead vocals on each of 112's albums. His distinct vocal tone have made him a standout r&b vocalist over the past two decades in r&b. When he presented us his 2008 debut solo album "Love's Crazy", it was more hip hop oriented than what we'd heard from the group. Slim had shared that this aligned with his personal taste in music. Singles like "So Fly" and "Good Lovin" proved he can easily have stand out success on his own.
The r&b crooner now returns nearly eight years later with his second solo album "Refueled". In doing so, he presents his taken on contemporary r&b while evolving his sound of r&b with a hip hop edge. That is never more present than on the album's first single, "Never Break Up" featuring rapper Rich Homie Quan. The singer switches up his style using a trendy production with edgy lyrics. He follows a similar format on "Killin Em Girl" which features former Bad Boy labelmate Ma$e and is a hip hop anthem to celebrate the ladies. Meanwhile, "Take You Down" finds the lyrics getting even edgier as he sings "Tonight you're gonna know who you're f**kin wit".
The album isn't all hip hop driven though, and before long we discover some of the contemporary r&b we're used to hearing him create with 112. "Forever" is a standout progressive r&b jam written by Tank and featuring former Bad Boy labelmate Carl Thomas. Meanwhile, "Aint Going Nowhere" is a piano driven ballad that has a country vibe to it. Slim compares himself to the feeling he'll give his girl on "Drug" if she spends time with him. He explores a more pop r&b sound on the uptempo "Ready to Fall in Love".
Coming in at 10 tracks, Slim keeps things pretty diverse on "Refueled". He manages to explore his interests in hip hop, country, and contemporary r&b music, all while keeping his identity.
It's always interesting when you listen to one of the solo albums by not only 112, but any r&b group. As Slim croons to begin each song, you're half expecting Daron, Mike and Q. Parker to join him. Of course none of the rest of 112 make an appearance on the album, but that just allows Slim a chance to shine on his own. He proven his talents by often taking the lead on 112 songs, and also with his strong solo debut, so it's no surprise that Slim would give us another quality album with "Refueled".