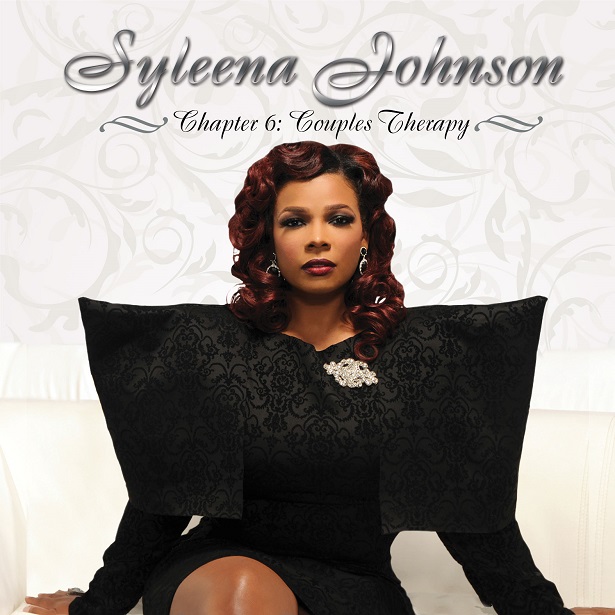 Words by Edward T. Bowser, SoulInStereo.com
I know most of y'all know Syleena Johnson from the world of TV One's "R&B Divas," the quick-witted songstress who isn't afraid to put her reality show castmates in their place. That's cool and all, but let me introduce you to the Syleena I know.
The Syleena I know has spent more than a decade quietly amassing a impressive discography that chronicles the highs and lows of love. The latest chapter in her memoirs – Chapter 6: Couples Therapy – is yet another counseling session on wax. But this time, Therapist Syleena sounds more crisp and focused than she has in a long while.
When it comes to relationships, most artists tend to tackle just one side of the coin. Syleena has a knack for looking at both sides of a relationship, often in the same song. "All This Way For Love" is the happiest, angriest song you'll hear all year. Sure, she's frustrated about her relationship but while she's out, she might as well get turnt up – she's telling listeners to smile through their pain.
That duality continues on "Heaven & Hell," where Syleena is torn between the best of times and the worst of times. One minute, she's totally smitten ("My Love," "If U Need to Know"), the next she's damaged goods looking for a resolution ("Silence") or pleading for acceptance ("If I Was Your World"). The latter is especially profound: It's an evolution of Tamar Braxton's "Love and War" – instead of recognizing that her relationship has ups and downs and shrugging her shoulders, she's ready for the good to outweigh the bad.
Syleena's teaching listeners to stop playing the victim. That's grown woman music right there.
The album also features a collection of duets – "Harmony" with Dave Hollister lives up to its name while Syleena gets freaky with her cuddy buddy Willie Taylor on "No Beginners." The standout is "Fool's Gold" with fellow reality show diva Leela James. The live band feel of the track is the perfect backdrop for their soulful voices as they spout lessons of love: "Don't mean it's real because it shines."
There are really no holes in Chapter 6: Couples Therapy. Production remains diverse yet doesn't venture too far off track and Syleena's vocals remain in top form. A few of her more recent albums suffered from uneven performances – that's not the case here.
Syleena wraps up the album with the one-two-punch of "Unstoppable" and "I Cut My Hair" – first, she leans on her own strength while trying to repair her broken relationship ("when it gets tough, Imma fight for us") before symbolically cutting her loses and preparing for a new start.
I mean, I love reality TV as much as y'all do, but this is the Syleena I love more  – strong, insightful and unequivocally soulful.
Best tracks: "If I Was Your World," "Heaven & Hell," "I Cut My Hair"
4 stars out of 5
Can't get enough of Edd? For more album reviews, relationship talk, pop culture news and Keith Sweat hero worship, visit SoulInStereo.com and follow him on Twitter @etbowser.