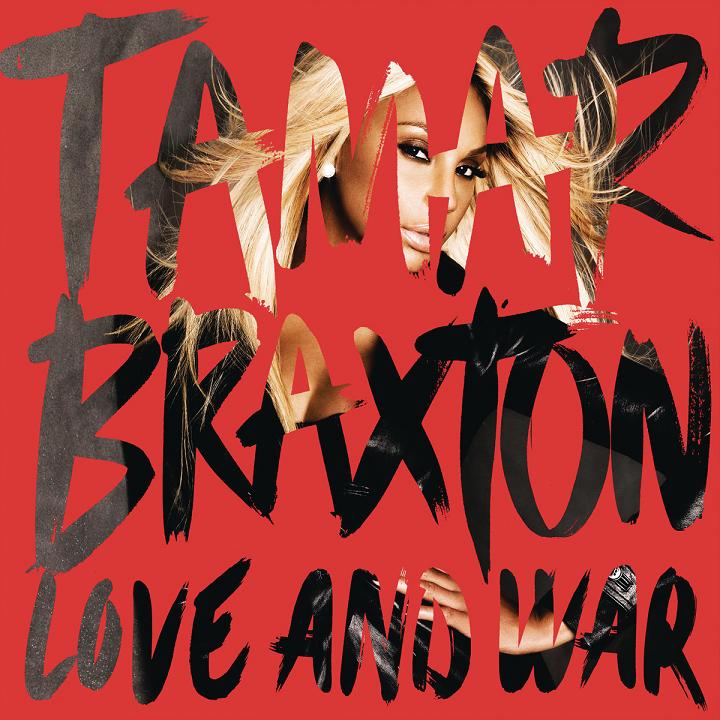 Words by Edward T. Bowser, SoulInStereo.com
Weird pet peeve of your boy Edd: When music fans totally forget about an artist's debut album and consider their sophomore effort as the inaugural release.
It happened with Usher way back in the 90s, when my female friends called shirtless Usher's My Way his debut, totally forgetting about his baby-faced first album. More recently, when Robin Thicke's "Lost Without U" dominated radio in 2006, many treated him as a new artist. Y'all must've forgot about the Jesus lookalike on the bicycle.
These days, we have Tamar Braxton, a "new face" in the R&B who is anything but. While reality TV has helped her gain new generation of fans – currently making her more relevant than her superstar sister – Toni, more mature R&B fans know better.
Tamar has not only provided background vocals for some of Toni's biggest hits, she's an accomplished artist in her own right, releasing So Many Ways with her sisters in 1996 and her own solo album in 2000.
So no, Tamar ain't new to the game. But unlike her last two albums, this time, the spotlight is shining directly on her. Love and War definitely makes the most of her newfound fame.
When it comes to Love and War, I have good news and bad news. The bad news: You've already heard the best the album has to offer. The good news: Those songs are STILL amazing.
Tamar totally loses herself in emotion on title track. While her range is impressive, it's the soul-shattering emotion that will bring you to your knees. In a genre that's currently suffering from hollow performances, it's refreshing to hear such passion.
The album is more than torch songs, though. "The One" is the perfect summertime banger. The sample of Mtume's "Juicy Fruit" (or Biggie's "Juicy" for the young'ns out there) makes it instantly familiar and inviting. The album's midtempo cuts also shine – "All The Way Home" and "Where It Hurts" are tailor-made for Tamar's passionate vocals. When it comes to wrestling with pain on wax, she has few peers.
Love and War's biggest flaws lie in its uptempo tracks. "Hot Sugar" is annoyingly repetitive and simplistic, as are "One on One Fun" and "She Did That." Thankfully those two are relatively brief. "Tip Toe" is the least offensive of the hip-hop influenced cuts, but Tamar just doesn't sound comfortable. Lines like "I don't want my business on the Wendy Williams Show" come off kinda hokey. It makes the listening experience quite uneven.
Even with its flaws, it's safe to call Love and War Tamar's best work. Unlike some R&B stars from the 90s, her voice is even stronger now than it was way back then. Pair stronger writing with those amazing vocals and her next project definitely will be a winner.
Just don't call her next album her "debut," please.

Best tracks: "Love and War," "The One," "All The Way Home"

3.5 stars out of 5
Can't get enough of Edd? For more album reviews, relationship talk, pop culture news and Keith Sweat hero worship, visit SoulInStereo.com and follow him on Twitter @etbowser.