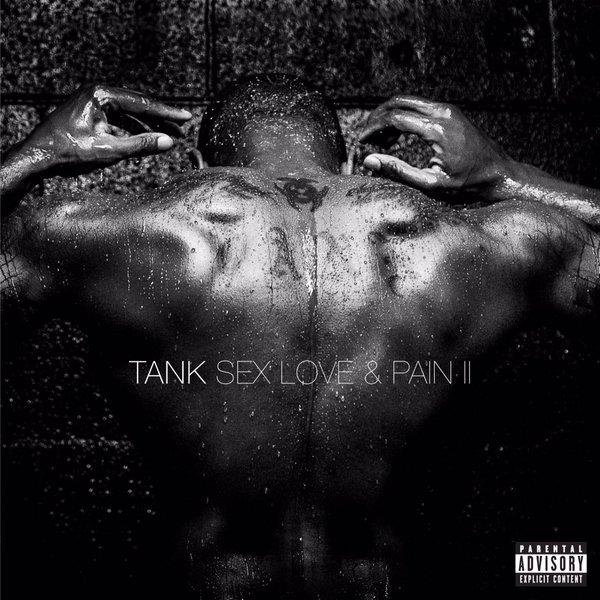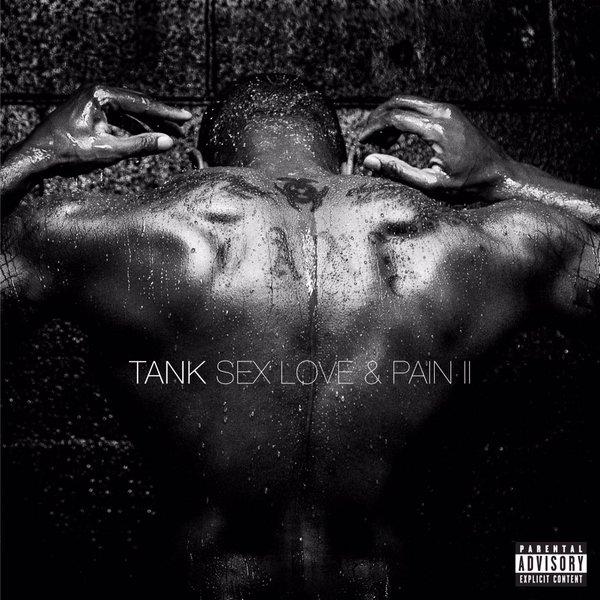 There is little doubt that the original "Sex, Love & Pain" album is Tank's best to date. The album is considered a classic by rnb lovers, featured his number one single "Please Don't Go" and it solidified him as one of the premiere artists in the genre. The potential that he showed on his first two albums paid off, and Tank was becoming a star.
After leaving Blackground Records following that album, he'd move to his current label Atlantic and release four successful albums including the TGT project. He continues to tour and sell out shows across the globe, and is widely considered as one of the best rnb performers. He even recently announced that he'd started his own label called "R&B Money". It's easy to see how "Sex, Love & Pain" was a springboard to the success that has followed.
For that reason, it's no surprise he'd name his latest album as the sequel album "Sex, Love and Pain II" or SLP2 for short. The album calls back to the original right off the bat with the intro titled "SLP2". Tank channels Jodeci on the throwback ballad and shows us why he's considered one of the top vocalists in the genre. Following the intro however, is where the comparisons between the original and the sequel come to an abrupt halt.
Tank hasn't been known for many hip hop features on his albums in the past, but it seems evident that this album was influenced by current rap music. We're eased into things on the first single "You Don't Know" featuring Wale, a song that finds Tank blending his 90's influences with progressive rnb. "She Wit the Sh**" follows which is essentially a turn up hip hop song decked out with trap drums and chanting from Rich Homie Quan.
Things go even more radio friendly on "#BDAY" which features rappers Siya and Sage the Gemini as well as frequent collaborator Chris Brown. The production is reminiscent of Iggy Azalea's "Fancy" and the song is club ready. Tank gets even more vulgar on the sexualized track "Fu**in Wit Me" where he explains what females get when they deal with him. He then does a play on the popular Instagram hashtag with "Relationship Goals" over a dark and moody production.
"I Love Ya" finds Tank swagg singing and features yet another rapper, this time Yo Gotti. Tank is more explicit than we've heard him on any album, and he doesn't hold back. "So Cold" is a brief return to a more traditional rnb sound, before "Better for You" finally brings us back to one of Tank's traditional piano ballads. The album wraps up with "Already in Love", a progressive ballad featuring Shawn Stockman of Boyz II Men and "Him Her Then" which is a more classical Tank ballad.
We get another memory of "Sex, Love & Pain" album on the albums final track, a skit called "Bishop Cognac". It's a playful skit reminiscent of the ones he had sprinkled into the original.
As the album comes to a close, you get the feeling that "Sex, Love & Pain II" doesn't sound all that similar to the original, but maybe that's the point. Naming it as a sequel will no doubt get rnb fans attention, maybe even those who've missed out on the quality music he's put out over the past few years. Now that he has your attention, it's time for Tank to introduce you to the new Tank.
"Sex, Love & Pain II" contains many elements that we haven't heard from Tank before. It's very hip hop driven, contains progressive production including trap drums, is very sexualized and explicit at times, and has plenty of featured artists. In his seventh album, Tank is showing us a different side of his artistry, just like he showed another side on his last album, the primarily uptempo and dance driven "Stronger". He's built up a legacy that allows for him to try different things and fans owe it to him to approach this album with an open mind.