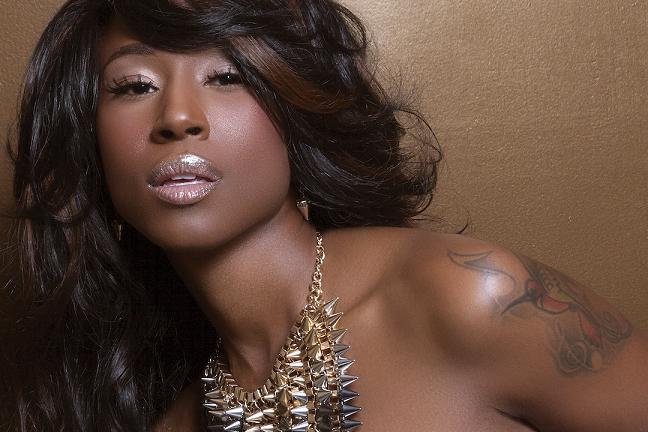 Written By Sope Soetan (@SopeSoetan)
Tweet has finally returned to water the mouths of her fans the world over with her first formal release in 8 years with her new EP entitled 'Simply Tweet'. There's been talk of a proper follow-up to the dazzling 'It's Me Again' for many years but industry politics and personal dramas have gotten in the way. So this EP serves as a prelude to her long-awaited new album which hopefully drops later this year.
This new set contains everything we've grown to love about Miss 'Oops (Oh My)' which is wonderfully crafted songs and enchanting vocalising featuring those signature lush harmonies. While her previous work has been very influenced by Neo-Soul and Hip-Hop by way of her affiliation with Missy Elliott, these songs seemingly pay homage to the soul music of the 1970's. The intro was a surprisingly enjoyable listen despite clocking in at a little over a minute. Usually Intro's on releases are pretty useless and irrelevant but here we get a nice introduction to the sonics that will be heard throughout with its beautiful strings, delightful piano chords and wah-wah bass guitars. She's only merely singing 'ooh' and it can already be heard that this sound perfectly fits like a glove for Tweet's golden tone. The first proper track is a phenomenal take on Aretha Franklin's classic 'Daydreaming' which is both a respectful rendition while also putting an inimitable interpretation on it with its sultry vocals and sophisticated production which makes excellent usage of the Fender Rhodes. 'Way to Love' is purely a groove-based song designed for listeners to be taken to another realm soaking up the authentic live feel of the instruments and soothing vocals. 'Sorry' contains a strong country nuance which is refreshing because I always thought that Tweet was made for Soul & R&B only but her remarkable ear for melody and musical intelligence when making note choices and arrangements shines through in this mellow tune as she proves she's versatile. The EP comes to a conclusion with its first single and my favorite song 'Enough' which instantly grabbed me with the implementation of organs and its overall old-school gospel sound. Vocally it's a showstopper because while Tweet has never been known for being a powerhouse, it's always been her ability to emote convincingly, make tasteful choices when ad-libbing and a extraordinary knack for phrasing that has always put her a cut above many singers today. On 'Enough' you can't help but feel the pain and hurt in her voice especially as the production modulates and progresses.
'Simply Tweet' has done more than enough to hold fans over until we get that full-length album. Upon hearing these songs I would love for Tweet to collaborate with Anthony Hamilton and Eric Benet because the results would be magnificent as they share similar nuances and textures. I never doubted her anyway but these 5 songs are truly marvelous and it's great to hear a different side from Tweet. Hopefully we get some of the hard-hitting greatness we heard from gems like 'Turn Da Lights Off' as well as Neo-Soul jams like 'Cab Ride'.
It's finally Tweet's time again and I can't wait to hear what else is in store.
http://www.youtube.com/watch?v=HEPMBfkfCco