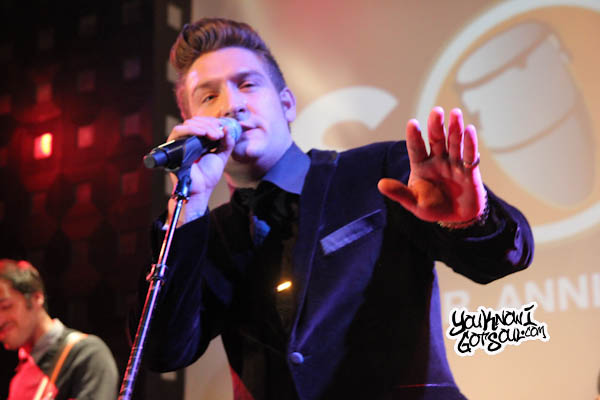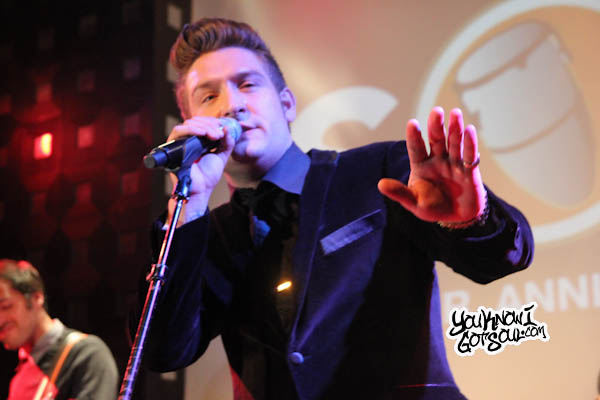 Alex Boyd was about 10 years old when he decided to follow his dreams. He'd been
singing and performing since the age of 7, and by 13 Alex had chased down opportunities
most kids would never even dream of — he danced with Debbie Allen at the Kennedy
Center, sang with Patti LaBelle and acted alongside Bruce Willis.
But nobody was going to hand him a golden ticket. After growing up in northern Virginia on the Beatles, Metallica, Johnny Mathis, and Eminem, Boyd was inspired to take his
skill set to the next level, and auditioned for Washington, DC's famous Duke Ellington
School of the Arts. Once being accepted, he had his first taste of culture shock — the
hockey playing suburban teen was now in a hardcore inner-city environment where urban
soul and hip hop reigned supreme. While he learned to adjust, he discovered Musiq
Soulchild, D'Angelo and A Tribe Called Quest, all the while learning the techniques of
classical voice. After his 2nd year at DESA, just when he'd gotten his bearings on city
life, his world flipped again as he earned a scholarship to the prestigious Interlochen Arts
Academy, located in one of Michigan's national forests. Boyd went from sagging his
jeans and skipping classes in DC, to wearing a uniform and exploring the forest on a
daily basis. Alex's focus at Interlochen became yet another one of his many influences:
Opera.
Fate, however, intervened. Boyd, a bit too rebellious for the often rigidly enforced
guidelines of the prep school environment, got booted from the academy and found
himself back on the East Coast — just in time to audition and score a part on NBC's
Fame in 2003. When the series wrapped, he stayed in Los Angeles and started writing
songs. He left the classical world behind, and rediscovered many of his earliest
influences. Even after having tried his hand at R&B, pop, neo soul, jazz, and even funky
rock, he still had not yet found a musical direction he could embrace as his own. In 2008
his instincts finally led him in the right direction: to the classic, groovy, soulful sound he
lives and breathes on his Jive Records debut Commit Me due later this year.
The key to unlocking his true creativity was Andy Rose, the producer who's been Boyd's
right-hand man since 2008. Rose convinced Boyd to ditch the electro-pop songs he'd
been singing which had racked up almost a million hits on his MySpace and follow his
always reliable old-soul. "The first records I ever made were old Chet Baker and Sinatra
jazz standards," he says (his favorite singers are still Stevie Wonder and Donnie
Hathaway). "Even when I was studying opera, I wanted to be Harry Connick Jr."
During a jam session with Rose, Alex sang off the top of his head, "The way you shine so
bright, girl you could be my lighthouse." And that was his light-bulb moment. The two
slaved over the track, which would become "Light Up Tonight," Alex's first major
release from his upcoming album.
Love — losing it, finding it, learning to live with and without it — is a recurring theme
on Commit Me. "Snap" is about a split Boyd initiated and immediately regretted as the
worst mistake of his life. "She had me at the snap of her fingers, and literally I would
have dropped everything for her at that time. Nothing else mattered," he says of the
uptempo track, which comes with an irresistible horn section. Common, the album's lone
guest, throws a rhyme on "Between the Lines," an introspective song about self betrayal
and misunderstanding Boyd wrote nearly 8 years ago. "I remember being in tears at the
bottom of a wine bottle with a wet piece of paper and a pen, scribbling out lyrics. I was
facing intimidating questions about whether or not I was the person I thought I had been
raised to be, or if I was even capable of being that person at all,"he says.
And while the album definitely bops with a classic soul vibe, there are many adventurous,
edgy moments. The title track, which the pair whipped up "when we were in this
whirlwind of dreams coming true" after finally landing the Jive deal, starts with a "They
Won't Go When I Go" gospel aesthetic before shifting into a more grimy pop section.
"It's got movements that feel like something Freddie Mercury might have enjoyed," Boyd
says. "And it was recorded with a full live band."
Looking back now at his tumultuous journey to Commit Me, Alex can recount every
high and low moment with his sharp storyteller's eye for detail and drama. But his bottom
line is now, as it's always been, pure honesty. "Things really changed for me was when I
stopped listening to the way I sounded in the headphones while I was recording, and
started listening to the way I felt," he says. "The world is hurting badly, and I hope this
music will somehow help to heal people everywhere. At the end of the day, that's what all
musicians truly are; caregivers. I think it comes with a huge responsibility to deliver the
message that you're willing to stand by until the day you die."