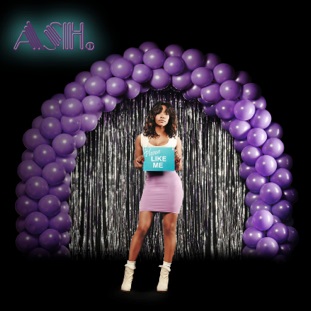 Emerging singer Ash has just released her second EP called "Please Like Me". Through the vivid lyrics of the project, you can feel Ash's unapologetic pursuit for love. The four song set includes the songs "Wrong Number", "I Know Who", "Please Like Me" and "The Goodbye Song" and each details the pursuit of love. Sonically, the project effortlessly blends the sounds of the 70's and 80's pop movements.
The singer has come to fame recently after being cast as one of the main members of BET's new show "Chasing Destiny" which features Kelly Rowland and Frank Gatson. The purpose of the show is to find the next big girl group, and Ash is squarely in the mix for that.
Prior to the show, ASH. established her music career by working as Janelle Monae's background singer for multiple years. Last year, she released her debut project "The Perfect EP". She talked to us about her journey through music and experience on the show so far in a recent interview.
Click to purchase "Please Like Me" on iTunes now
Listen to the song "I Know Who" from the EP: