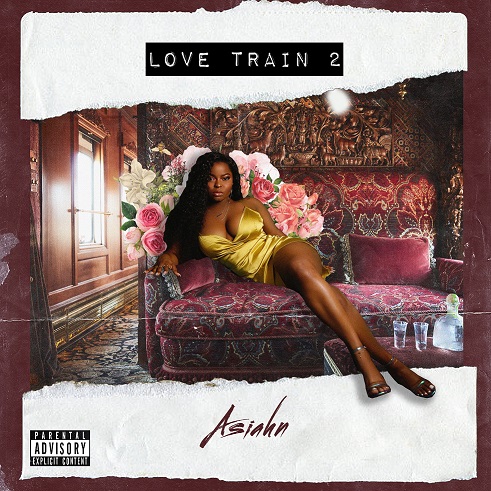 Three-time Grammy nominated singer and songwriter Asiahn has just released her new album "Love Train 2″.
Over the course of twelve tracks, it paints a picture of lust, loss, and love playing out in emotionally charged seductive soundscapes.
Of Love Train 2, Asiahn states, "There are two things I want you to see, first, I'd love for people to walk away from this feeling optimistic about love again. That's how I end part II. I go from believing there's no love anywhere to meeting someone. It comes from knowing yourself and loving yourself first."
This album is a follow up to her debut project "Love Train" which released in 2017.
We've previously featured Asiahn on the site over the past few months, as an artist from the new generation we've been keeping our eyes on. Her single "Like You" is featured on this album and impressed us, and her mash up of her single "Nola" with Lauryn Hill's "Ex-Factor" also got us excited.
Also, in case you missed it, we recently caught up with Asiahn as part of our Millenials in Music series. You can check out the full interview here.