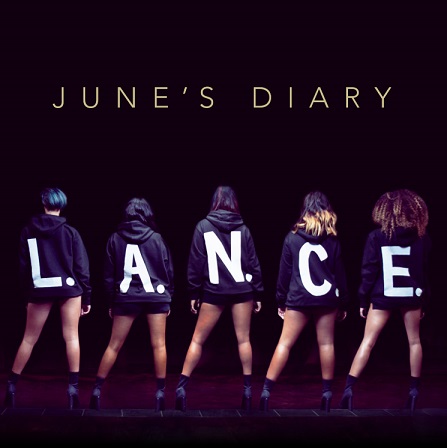 Following a grueling test to make it to the top on BET's hit show "Chasing Destiny", the winning group have officially chosen the name June's Diary for themselves. The group, which was hand chosen by Kelly Rowland, is made up of Ashley Williams, Brienna Devlogt, Gabrielle Carreiro, Shyann Roberts, and Kristal Lyndriette.
In addition to the announcement of their name, the group has also just released their first official single called "L.A.N.C.E." via Epic Records. The single showcases the groups enchanting harmonies with each member of the group delivering a fun verse of their own.
In case you missed it, we caught up with Ash while she was on the show for an interview to get her perspective. She recently released her solo EP "Please Like Me".
We're also very familiar with Kristal Lyndriette from her time in the music industry. She was previously part of the group RichGirl alongside Sevyn Streeter and Brave Williams. We interviewed her recently as well after she'd been working with Tyrese.