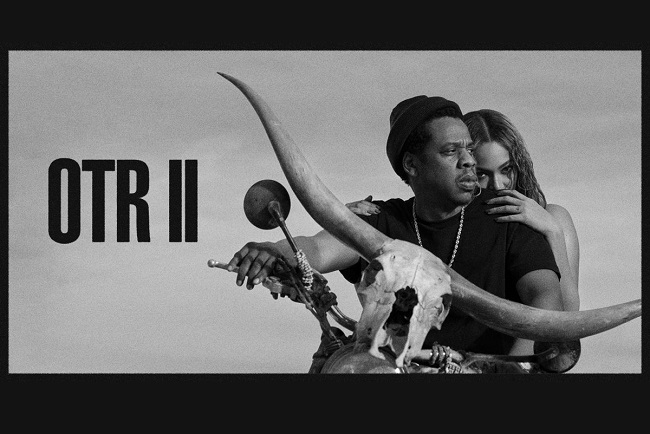 Beyonce and Jay-Z aka The Carters rolled through Vancouver last night for their "On The Run II" tour. With only two shows left to go, the dynamic couple made it a priority to remind everyone that they're still two of the most culturally relevant artists in music today. Backed by a live band and multiple backup dancers, Beyonce and Jay-Z went through their slew of solo hits as well as some of their more memorable collaborations with each other including "Crazy In Love". Diehard fans were also very excited to hear records such as "Song Cry", "Resentment" and the criminally underrated "Upgrade U".
Even though this show was technically a music concert, it was so much more than that. With all the visuals and clips that were utilized during the show, one could easily argue that this was more like a theatrical movie. Beyonce kept the crowd entertained with her energetic moves and powerful vocals while Jay-Z held his own thanks to his strong catalog. The usually laid back rapper also brought a certain fire to his performance as he was locked in and brought the crowd to another level.
Realistically speaking, there was no bad seat at BC Place tonight as The Carters came through and made the whole crowd go "Ape Shit". Beyonce's stage presence is second to none and she's undoubtedly in a league of her own when it comes to live performances. And JaY-Z will be able to stay on the road forever with classics such as "Dirt Off Your Shoulder" and "Big Pimpin".