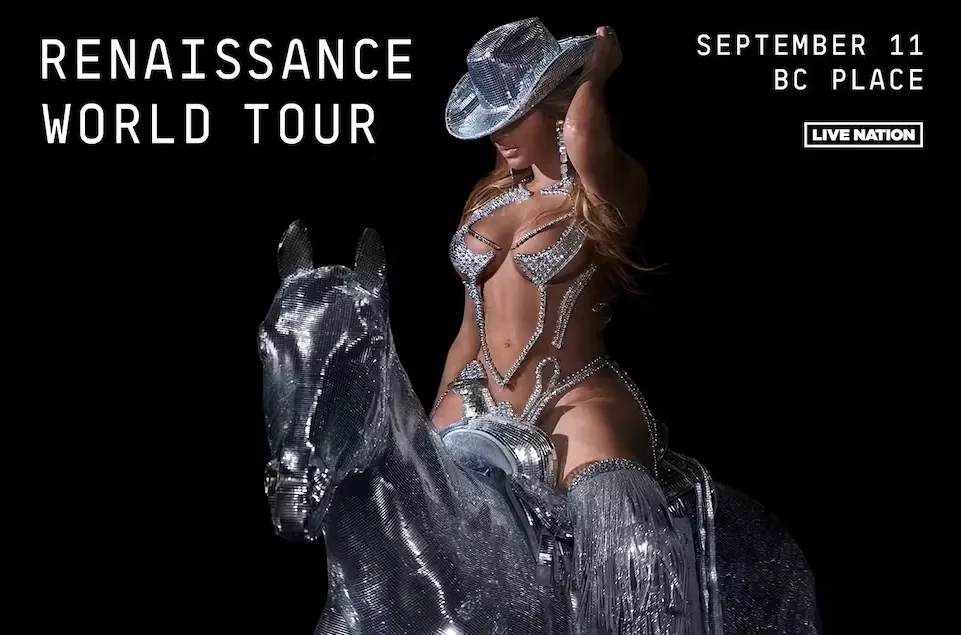 The one and only Beyoncé made her way to BC Place Stadium in Vancouver last night for her "Renaissance World Tour". The tour has been easily one of the most talked about shows since it kicked off in Europe back in May and social media clips capture just how spectacular it truly is. The 2.5 hour show was a spectacle for the ages as it had everything one could imagine from a Beyoncé show and then some. Backed by her band, background singers and dancers, she sang and danced through her 2.5 hour setlist with precision and grace that is only allow possible when one has been working at such a high level for over 25 years.
Beyoncé started off the show by performing a string of ballads including the fan favorites "1+1" and "Flaws & All". This was an interesting dynamic as slower songs are usually played during the latter part of a concert, but it was a nice touch as it allowed for the fans to reconnect with her on a more personal level. After all, it's been over 5 years since Beyoncé toured and her first since the pandemic.
After the slow songs were over, Beyoncé turned it up a notch and brought to the stage what has made her a superstar for so many years now: big energy. She went through songs from her latest album "Renaissance" album including "I'm That Girl" before singing her hit records "Cuff It" and "Break My Soul". It was also cool to see that she blended some of her older hits like when she "Alien Superstar" over the instrumental of "Sweet Dreams".
Interestingly enough with the setlist, she did not perform her three biggest singles "Irreplaceable", "Halo" and "Single Ladies", but it doesn't seem like that mattered. She managed to keep the fans engaged throughout the entire show and performed fan favorites like "Love On Top" in which she got 30,000 plus in the crowd to sing the chorus back to her. She finished off her set with "America Has A Problem", "Pure/Honey" and "Summer Renaissance".
Although ticket prices are expensive for this show, Beyoncé makes sure that it is an experience that you'll never forget. If you get a chance to check out the show, we highly encourage you to do so. She takes no shortcuts during her shows and proves time and time again why she is considered one of the great performers of our time.