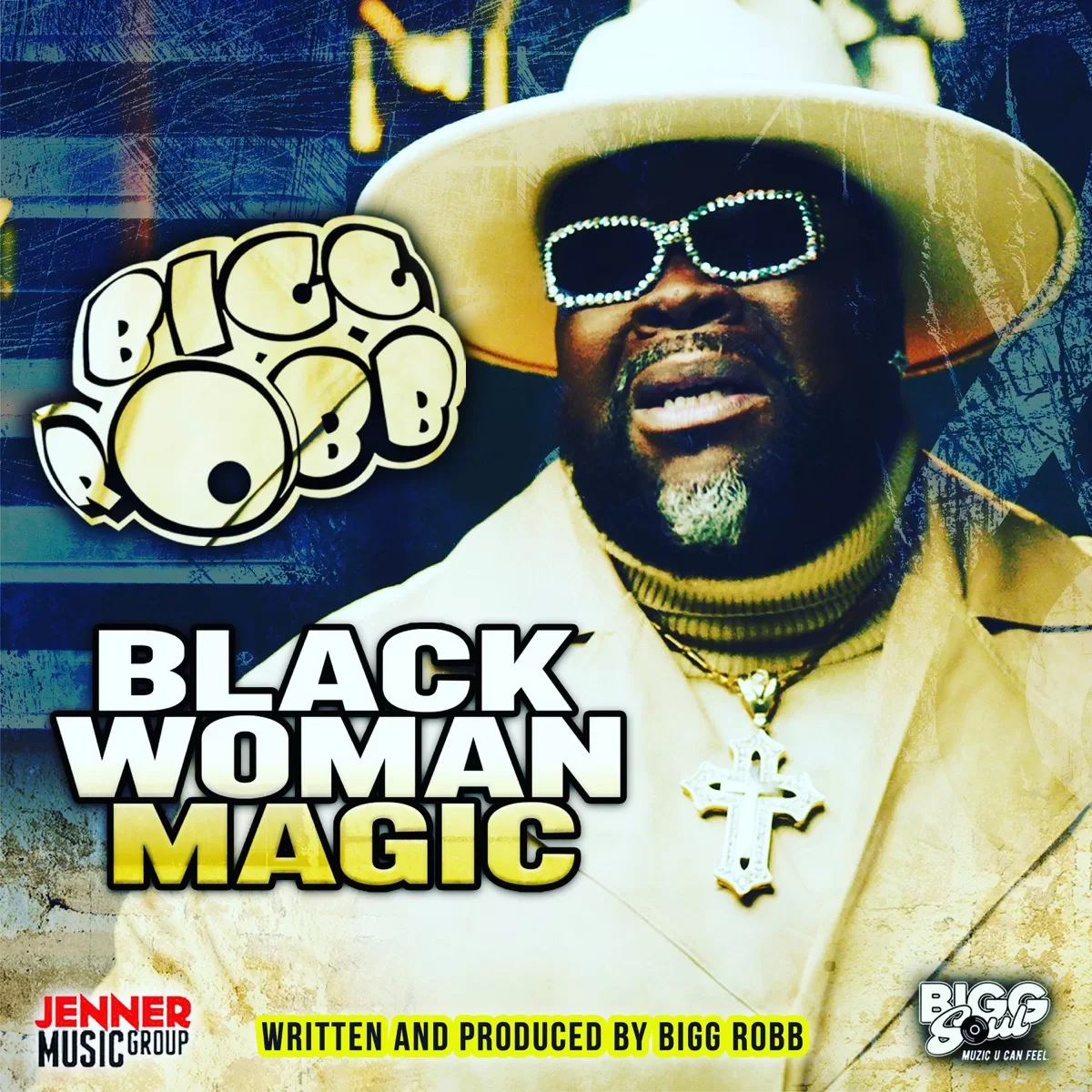 Check out the latest single from Southern Soul Icon Bigg Robb called "Black Woman Magic". The song is a slow-burning ballad with a lush orchestration that celebrates Black Love and honors the strength, beauty, and resilience of Black women.
The crooner continues a successful career spanning two decades with the release of his latest album "Vintage".
Bigg Robb's sound is a mixture of Midwest funk, R&B, modern blues, contemporary gospel, and Southern Soul; which is all captured on the new project. "Vintage" is a collection of feel-good music, soulful riffs, and Midwest funk with heartfelt lyrics celebrating the beauty and resilience of Black culture for all ages. Throughout the whole project, Bigg Robb's playfulness and inherent funk grooves are balanced by his seasoned smooth vocals whether spoken or sung.
There is also a special guest appearance from the legendary Charlie Wilson on the song "Get My Groove".
Beginning his Southern Soul career at Jackson Mississippi's Malaco Records, Bigg Robb has written and produced over 30 albums in the genre. He adds:
"I've been here for a while, and I'm not tired I'm inspired! My experiences set me apart from many of my contemporaries. Southern Soul music is elevating at an accelerating pace and as one of its major players I feel blessed to be able to add The Bigg Robb swag and funk into it."