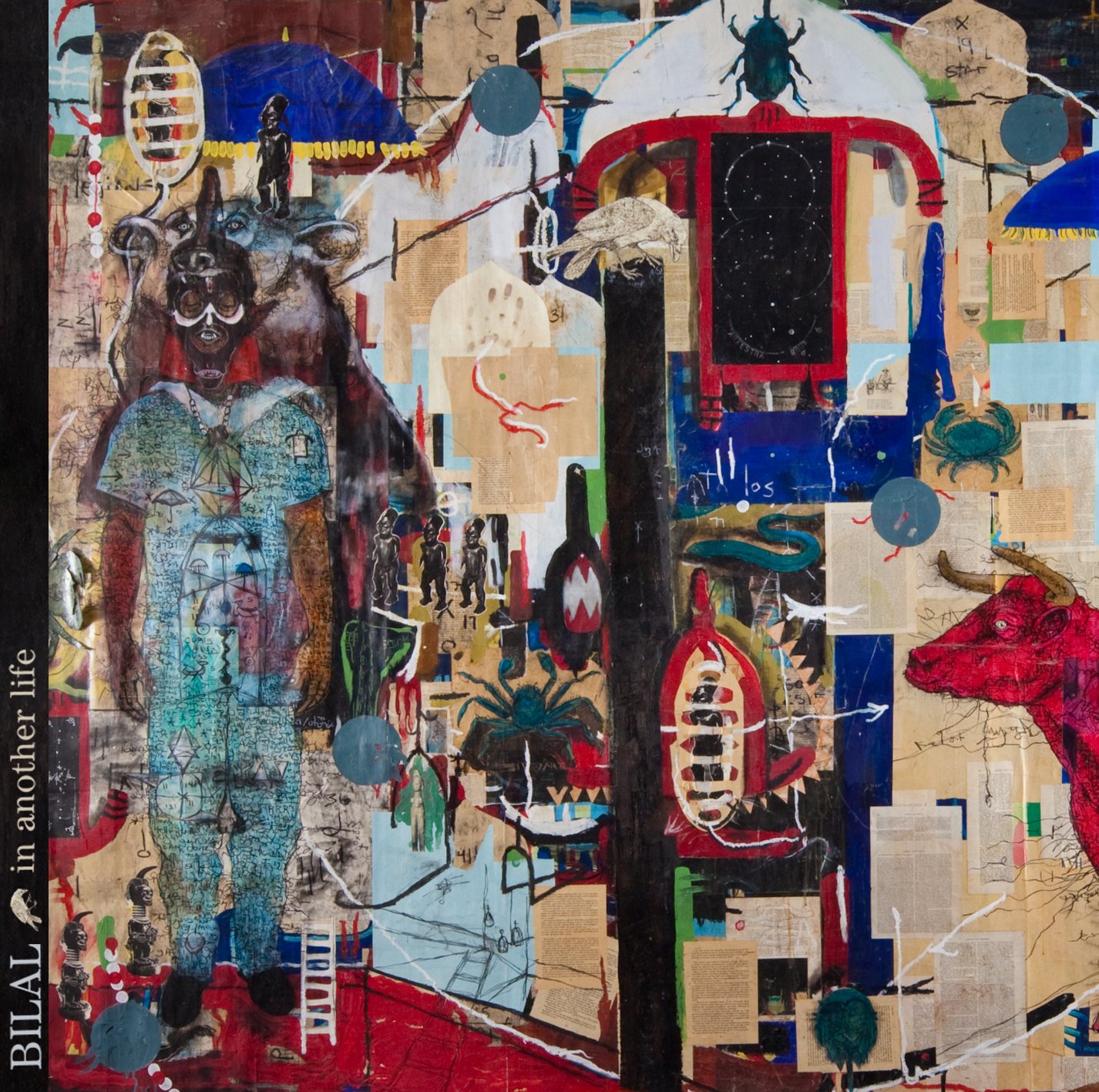 Bilal has announced the tracklisting for his 5th studio album, In Another Life, which was produced by Adrian Younge and features Kendrick Lamar, Big K.R.I.T. and Kimbra.
With this album and video, Bilal takes a step back from his previous surrealist work and focuses instead on the reality of today's sociopolitical environment. In the video for, "Satellites," Bilal specifically references everything from the recent police brutality to poverty, homelessness and mental illness, observing these things as a modern day shaman trying to alleviate the world of its problems. Unfortunately, some problems are more difficult to overcome. This is expressed by the video ending with Bilal being placed in a choke-hold by an officer and a sign reading, "Black Lives Matter." Bilal is left on the ground unconscious and overwhelmed by what people can do to people.
The album will be available for pre-order Tuesday, May 19, 2015 and will be officially released June 30th, 2015, through Purpose Music Group/eOne Music.
In Another Life track listing:

"Sirens II"
"Star Now"
"Open up the Door"
"I Really Don't Care"
"Pleasure Toy ft. Big K.R.I.T."
"Satellites"
"Lunatic"
"Money Over Lover" ft. Kendrick Lamar
"Love Child"
"Holding It Back" ft. Kimbra
"Spiraling"
"Bury Me Next to You"