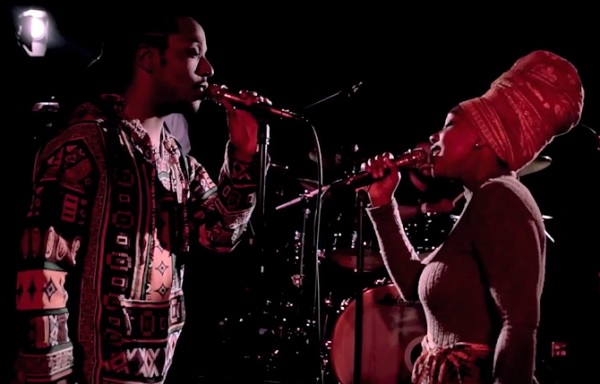 We're proud to introduce you today to a brand new live performance series called The D.C. Soul Stage presented by Neo Age Live. The series kicks off with a unique cover by a group called BlaqueStone.
What we have here is a mashup cover blend of "Bag Lady" by Erykah Badu, "Unpretty" by TLC, "Lost Ones" by Lauryn Hill, "Fortunate" by Maxwell, and "The Light" by Common. The result is something amazing; a fresh performance that sounds like nothing you've heard before.
BlaqueStone is a hip hop duo who has a heavy influenced by the 90's. The couple consists of rapper/singer/song writer and producer Marcus Webster. The other half is singer/ rapper/song writer Cortney Knight, known as Queen. BlaqueStone has committed their music, time and lives to promoting reality, good music and love.
The D.C. Soul Stage is an online video series featuring the best rising talent in the D.M.V. area. The idea came to fruition in hopes of giving artists a platform to present their artistry to the world. In partnership with Chuck Levin's Washington Music Center, each artists is given the opportunity to perform one cover song and one original song.
Each Season of The D.C. Soul Stage is comprised of 6-8 artists. All of the cover songs for Season 1 consist of a singular theme "Love". The respective original songs touch on topics ranging from Social Injustice, Teenage Fever, Suicide Prevention, and more. The D.M.V. is filled with some of the most talented rising artists, and The D.C. Soul Stage is an opportunity to see them.
Read more about the D.C. Soul Stage and check out more of the videos here.