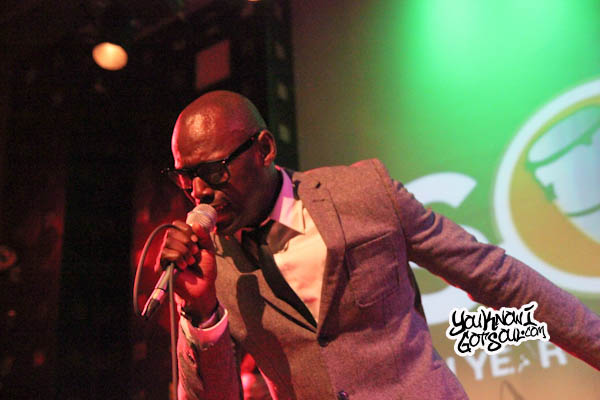 Legendary r&b artist Michael McDonald, who grew up in Ferguson, Mo., didn't have to look very far for an opening act for three of his concerts on the east coast in October. Rising soul singer Brian Owens, who is also a Ferguson native, will open for him on October 21, in Alexandria, Va., October 23, in Glenside, Pa., and on October 25, in Greensburg, Pa.
"This is a once in a lifetime opportunity for me," said Brian Owens. "I have been a fan of Michael McDonald for many years and I am grateful to God for the favor he has shown me through our connection. I'm astonished and thankful to share the stage with an R&B legend and to have opportunities that enhance my career and uplift my city on a national scale. "
Most recently, Owens shared an opportunity to perform as an opener for McDonald during a benefit concert for the NACDA. The show was held at the Sheldon Concert Hall and brought light to Owen's talents as he was later invited to join McDonald in Virginia thanks in part to the suggestion of Dan Duncan, life-long friend of McDonald and Associate Executive Director of the NACDA.
"I had the real pleasure of performing with, and was very much impressed by the young recording artist from my hometown of Ferguson, Mo.," says Michael McDonald.
"Brian Owens is one of the newly emerging talents whose artistry will no doubt capture the imagination of an ever wider audience as time goes on. I feel extremely privileged to have crossed paths with him so early in what I believe will be a very successful musical career."
Brian will appear courtesy of Sterling Bank who has been a big supporter of Owens during his journey as an emerging artist.
"The right relationships are predestined, all we have to do is embrace them..," said Ken Poteet, founder and CEO of Sterling Bank. "We are thankful to have the opportunity to partner with Brian to share his music, words and respective talents thru Christ."
For more information on concert dates/times see below:
Michael McDonald with Brian Owens
Oct. 21, 2015 – 7:30PM
The Birchmere Music Hall
Alexandria, VA
Michael McDonald and Brian Owens
Oct. 23, 2015 – 8:00PM
Keswick Theatre
Glenside, PA
Michael McDonald
Oct. 25, 2015 – 7:00PM
The Palace Theatre
Greensburg, PA