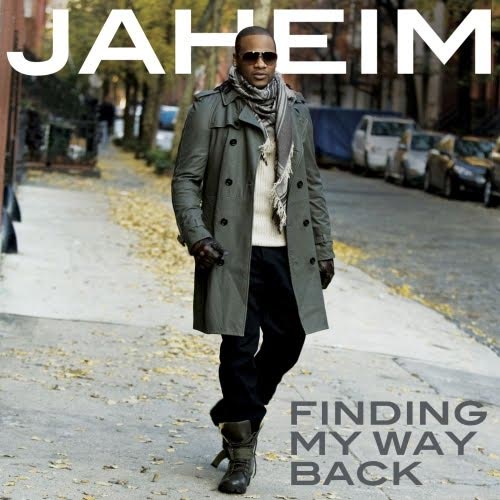 Check out this crazy story from Carvin & Ivan about the creation of Jaheim's "Finding My Way Back", how the song started on one coast and was finished on the other coast, and how Miguel helped in the creation of it.
Ivan: That's a great story. We're in the studio, Miguel is in the studio, and we were working on some other record. He had come in to finish some backgrounds for Musiq. We were sitting there trying to write another record, it was supposed to be a writing session for Musiq. We got this track going and we're trying to come up with a concept. A few weeks earlier in L.A., we had already had a session with Miguel, and him and Carvin wrote this crazy record. We were trying to come up with a balance or flow to the track. So Miguel goes "Hey Carvin, what about this record?" and starts spitting the flow to that other record. It just locked right in. At the time, it was just the verses. So Curt Chambers was doing his thing on the guitar, playing a staccato rhythm.
Carvin: That's how I came up with the part "Gotta find my way back, way back to love". We went through that whole process and worked the hook out. I had to go to church, but when I came back, it was crazy.
Ivan: What was crazy was the song started on a whole nother track that him and Miguel had did in L.A. and figured out it worked better over this music. Like I said, it was really for Musiq, then we pitched it to J. Holiday, then Usher, then Lloyd. That record went to a lot of people. Then our managers played it for Darryl Jones at Atlantic and he took it for Jaheim.
Carvin: He wanted it right now!