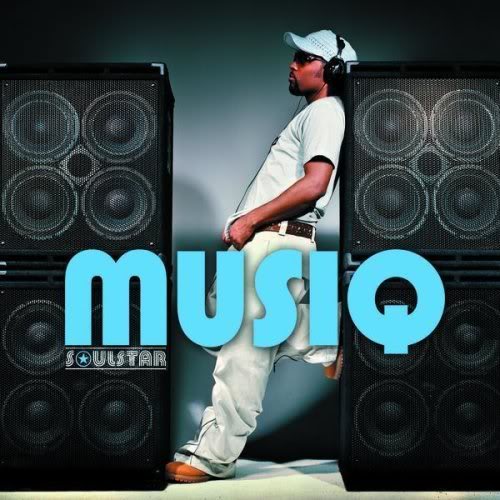 We always felt that "Womanopoly" from Musiq Soulchild's third album "Soultar" should have been a single. Well, it turns out the producers of the song "Carvin & Ivan" tended to agree and actually pushed for it at the time. Listen to the story of how this creative song came together and who it was actually a tribute to.
Carvin Haggins: Every album we attempted to do something that no one has ever done. The idea was, we were just sitting around the studio joking and talking and laughing. Something happened and we started talking about Monopoly. I thought it would be crazy to do a song about Monopoly. We just tried to figure out what the idea was so me and Musiq just went back and forth laughing and talking about the idea and I was like "Womanopoly, that would be crazy!" When we started writing the record, a lot of people think that's about a girlfriend or something, but the record is actually about my mom and his mom. When we started writing the story, we were like "Yo that would be crazy if we could talk about from this level or that level, but I don't' know all the pieces on the Monopoly game!" So we left the studio and we went down to Toys R' Us and bought the Monopoly board and looked at all the names; Park Place, Ventnor, Baltic Ave, Marvin Gardens, Mediterranean. So we found all of the places to put them on the record and then start telling the actual story of how our mothers worked hard for nothing to make it to something to give us a platform to stand on. So that's where the idea of the song came. I brought the idea to Ivan, and he thought it would be crazy if we started the record with shaking dice.
Ivan Barias: I think I had the track already done for it. But I wanted to more so talk about how we really wanted it to be a single and have a video. We had all these concepts for that song visually. I think we spent more energy talking about what it could have been like, trying to sell that to the label. That whole album, I think where we were at creatively on that album, a lot of people were like "What are you doing?" It was a little weird for people and I think Musiq was in a space. We were kinda riding off of what he was doing and he was trying to find his balance. A lot of people didn't get that album conceptually. It's funny, a lot of people we talk to nowadays, a lot of the new artists, "Soulstar" is the album that kinda set the tone for where they were going creatively. We didn't even think that album was going to be what it was at that time and the way it's perceived now.