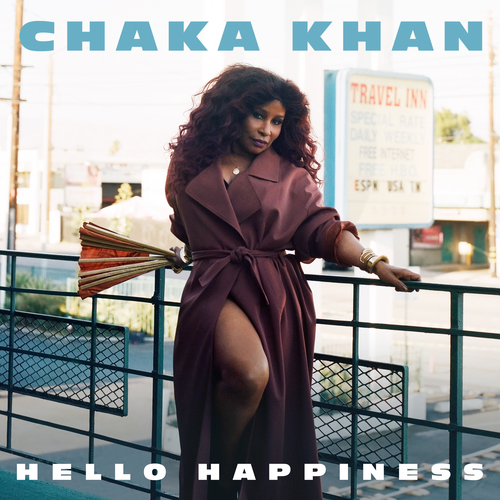 The Queen Of Funk Chaka Khan has just released her new album "Hello Happiness". The album is her first in 12 years and features the title track which came out recently.
She continues her reemergence with the new album which will release via Diary Records / Island Records, the new label formed by Major Lazer founder and Grammy-nominated producer Switch with artist/songwriter Sarah Ruba Taylor.
'Hello Happiness' is an album which sets Chaka Khan's timeless vocal to an empowering collection of songs with cutting-edge production. With an eye on the future and a respect for the past, Chaka Khan has delivered an album with the contemporary edge to entice newcomers to her world class talent and the quality to excite long-term fans.
Chaka Khan first collaborated with Switch and Ruba Taylor as a potential featured artist on a different project. Inspired by the power of both her voice and personality, the duo suggested working on an original Chaka Khan album – something which she didn't have in mind. But she was soon convinced when she heard some of Switch and Ruba Taylor's songs, which coincidentally were influenced by Chaka Khan but written for their own project.
Chaka chose her favourites and stamped her identity all over them, with her inimitable vocal gift and dynamic energy taking each track to new heights. Switch and Ruba Taylor also provided the groundwork so that Chaka Khan could concentrate on making her first set since 2007's 'Funk This'.
The singer also recently announced that she will hit the road this Summer for a co-headlining tour with Michael McDonald.