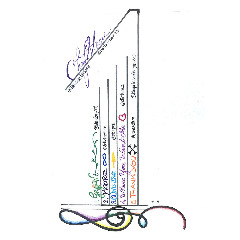 Veteran r&b singer Chante Moore has just released her brand new EP called "1 of 4", and you can stream it now in its entirety via Spotify. The project contains five all new songs, including guest appearances from June's Diary, Lewis Sky, Felly the Voice, and D. Bryant.
The EP released on April 5th, 2018.
She previously released the first single from the project last month, called "One Love". She added about the song at the time:
"When Love and friendship meet and become One! When lovers fight side by side, ride or die through love & life Forever!"
The new project arrives shortly after the release of her latest album "The Rise of the Phoenix" which came out last September. Her seventh solo album overall, it captures her impressive vocal dexterity, songwriting skills and production ingenuity over various soundscapes from 808 bass to Spanish guitar riffs to heartfelt ballads helmed by an impressive mixture of talented Grammy Award-winning producers and songwriters.