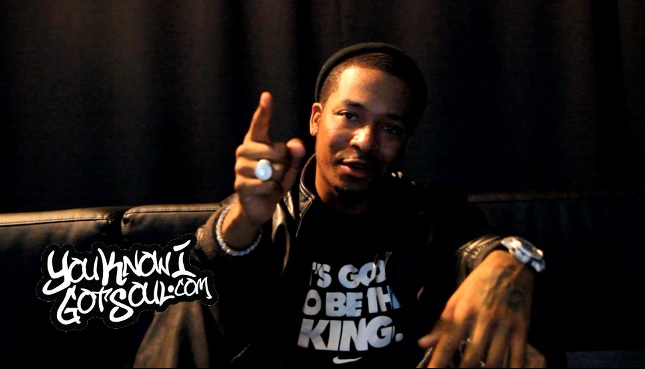 We sat down with Chingy to reflect back on some of his hit singles for our "Song Association" feature. His albums always had that one R&B collaboration that stood out and Chingy took the time to break down each one of those songs. If you haven't checked out our previous ones, we simply name off a song that the artist has written, sung, or been involved in, and have them give us the first thoughts that pop into their head.
YouKnowIGotSoul: "One Call Away"
Chingy: I had met a girl at a bank for real. This is not a joke. I put that experieince into the song and I just remember being in the studio. We created it in this little apartment. Me and the producers The Trak Starz were in this apartment and we were in a room with a studio.
YouKnowIGotSoul: "Holidae In"
Chingy: Me and Sham (from The Trak Starz) used to wake up everyday eating Imo's Pizza and watching "Baby Boy" with Tyrese and Taraji P. Henson. We would sit there and come up with ideas. "Holidae In" was an idea that popped out. This girl I was talking to at the time was over there, so I told her to say the hook. The girl on the hook is the girl I was messing with.
YouKnowIGotSoul: "Pullin' Me Back"
Chingy: Me and Jermaine Dupri were talking and he sent me that track. I had laid my parts down. I was in California and I ran into Tyrese at a club. Me and Tyrese were talking and I was like "I have a record for you". I sent it to him and the rest was history.
YouKnowIGotSoul: "Fly Like Me"
Chingy: The collabration with Amerie. That one was co-written by Ludacris. I just did the record. Rihanna was supposed to do it, but I don't know what happened with that. The lovely Amerie did it with her sexy legs and everything from there was history because she got on it and made it hot. I did the record at Ludcaris' house actually.