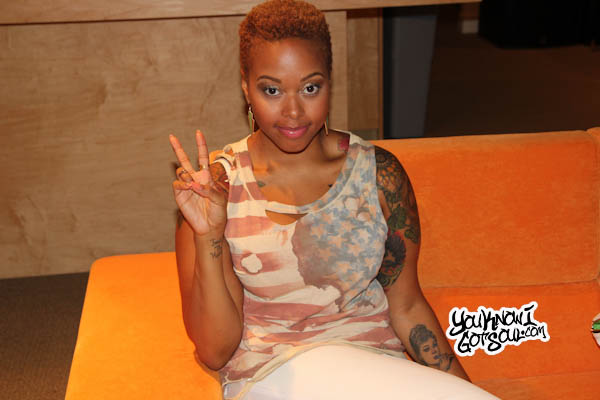 Chrisette Michele is planning to release her new album titled "The Lyricists Opus" on November 24th. She's been dropping hints about the release via her official Twitter and Instagram, and also via her recently launched site RichHipster.biz. The album comes after a split from Motown, where she gave us her Grammy Nominated album "Better" last year, and will be released on her own label. She revealed the news on Twitter recently.
Recording the last song on the Lyricists Opus today. I am honored that God allowed my dream of releasing my own music on my own label.

— chrisette michele (@ChrisetteM) October 30, 2014
Last month, Chrisette gave us the video for the album's first single "Super Chris". She's already recently starred on the second season of R&B Divas LA, although in an open letter she talked about how it wasn't easy being a part of the show.
There aren't many details about what to expect on the new album yet, but if you head over to her official site, she's been self releasing many behind the scenes videos to fill us in. One thing is for sure, we're surely anticipating the project since "Better" was some of her best work.