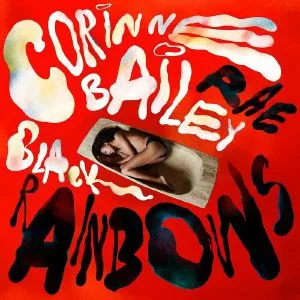 Grammy Award winning singer/songwriter Corinne Bailey Rae has just announced her upcoming album "Black Rainbows". The project has been years in the making and was inspired by the objects and artworks collected by Theaster Gates at the Stony Island Arts Bank in Chicago, the work includes a collection of songs, a book Refraction/Reflection of the Arts Bank photographed by Koto Bolofo, live performances, visuals, lectures and exhibitions—a bold move from her previous work.
"Black Rainbows" is set for release on September 15th, 2023 via Thirty Tigers. She adds about the album:
"I knew when I walked through those doors that my life had changed forever. Engaging with these archives and encountering Theaster Gates and his practice has changed how I think about myself as an artist and what the possibilities of my work can be. This music has come through seeing. Seeing has been like hearing, for me. While I was looking, songs/sounds appeared."
The first single, 'New York Transit Queen', has just released as well.
In continued homage to African American art, Bailey Rae chose Amanda Williams and Koto Bolofo for the art direction and photography, respectively, of the project.