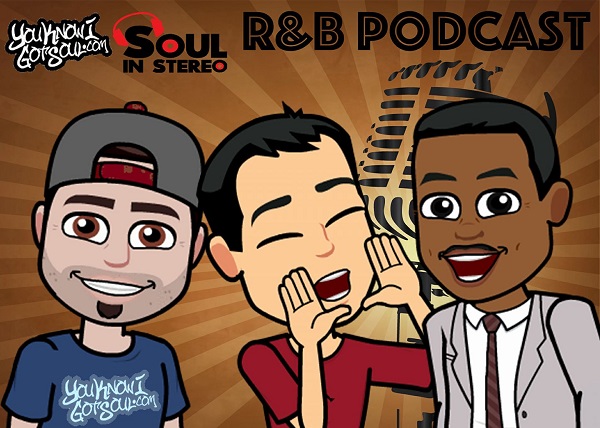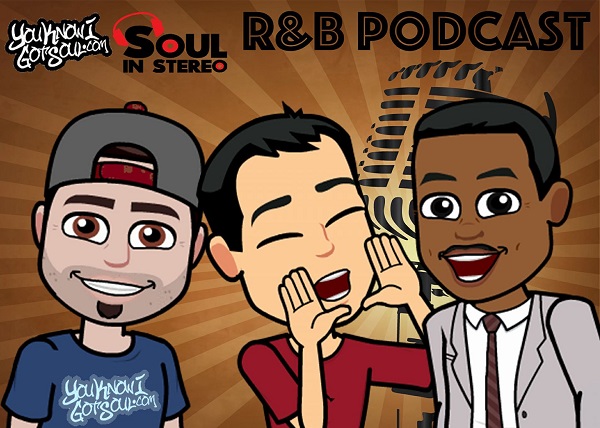 Follow our podcast on Soundcloud: https://soundcloud.com/youknowigotsoul/sets/youknowigotsoul-podcasts
Follow our podcast on iTunes: https://itunes.apple.com/ca/podcast/youknowigotsoul-podcast/id998813013
Follow our podcast on Google Play: https://play.google.com/music/listen?u=0#/ps/Imoe7gt6vd4v6iuf4yq5fyhy3e4
Follow our podcast on YouTube: https://www.youtube.com/playlist?list=PLVyB7WCEUIPl_CYZFTwiNLHqtCHaK2GcK
3:00: Review of Musiq Soulchild's new album "Feel The Reel"
13:00: Tamar Braxton announces retirement from music
16:06: Tyrese's crazy comments on social media
18:15: Toni Braxton's new single "Deadwood"
23:24: Review of Sammie's new album "Coming Of Age"
27:10: K. Michelle's new song with Chris Brown
29:10: How old is it to still be turning up?
34:25: New albums announced from Craig David and Syleena Johnson
40:41: Is the romance gone in R&B?
48:30: R&B Hall Of Fame nominations: Al B. Sure! and TLC
Another week of great R&B music to talk about. We start off the podcasting talking about the release of Musiq Soulchild's new album "Feel The Reel" and our thoughts on the double album. It's taken all of us quite some time to digest 20 something songs but we've finally listened to enough of it to formulate our opinions. We also talk about the recent announcement that Tamar Braxton's new album "Bluebird of Happiness" will be her final release. We try to decide whether she'll hold true to her word or if she'll come back eventually. We also touch on Toni Braxton's new single "Deadwood" which we feel leans towards the AC format. Another album that came out last week was Sammie's "Coming Of Age" so we give our thoughts on that project.
We also get into talking about new music from K. Michelle, Chris Brown, Pleasure P, Brooke Valentine, Craig David and Syleena Johnson. These artists are all putting out different types of R&B so we discuss whether the variety is good or if we've strayed too far away from the romance in R&B. Afterwards we talk about whether the lack of love in R&B is because of social media or if today's R&B is actually causing more ratchet behavior in society today.
For our hall of fame discussion, we try to nominate Al B. Sure! and TLC.