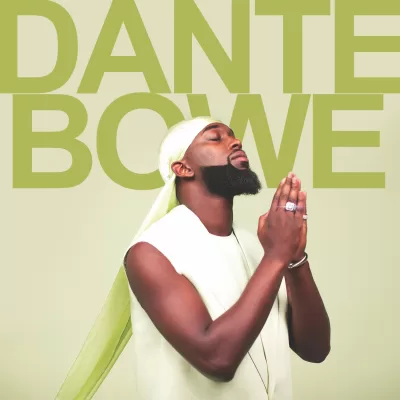 Grammy Award winning singer/songwriter Dante Bowe has just released his much anticipated self titled album via his label he co-founded TRUE Music.
On the project, Bowe explores various different sounds including hip-hop, gospel, r&b, and others. The album is a showcase of his talents through a new perspective and finds him collaborating with a range of artists from Vic Mensa to Jekalyn Carr.
He adds about the album:
"This project represents my creative evolution and a bold step towards pushing boundaries. Through soulful melodies, infectious beats, and deeply-rooted lyrics, I've crafted a sonic journey that bridges the gap between different musical worlds."
He's also just released the music video for his single "Wind Me Up" featuring Anthony B, which you can watch below. The single has been dominating at R&B radio as it was the #1 most added song at R&B radio on impact and debuts inside the Top 20 this week.