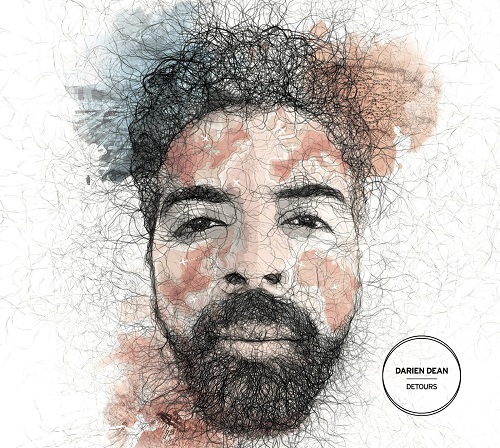 International singer-songwriter Darien Dean has just released his new album "Detours" via My Mouth Music/IhopeRecords.
The album is part two in his "Notes From the Journey" trilogy and follows hot on the heels of last years award winning "Departures". Darien returns with his signature storytelling and distinctive vocals, this time set to a dazzling array of soul inspired productions ranging from Big Band, Jazz, Afrobeat, Hip Hop and beyond, provided by Shawn Hibbler, Herb Middletown, Phil Lewis, and Isma Hill.
We previously featured the lead single "Last Song" featuring powerhouse vocalist Tiffany T'zelle, which is a Chicago 2-step inspired dance tune which has already found its way to the top of several charts and playlists worldwide with an accompanying video shot by The Dream Dept.
The follow up entitled "Straight UP! features UK soul emissary Omar Lye-Fook and channels their Jamaican roots with a splash of Afrobeat akin to Fela Kuti, further displaying the diversity of this project.
The singer adds about the project:
"Detours is my most ambitious project to date. It's a literal gumbo of sounds that have influenced me over the years. I believe in order to grow as artists we have to push past the familiar and enter into the fringe where the magic happens."