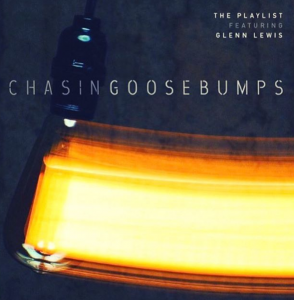 When DJ Jazzy Jeff once again put together his Playlist Retreat, we had no idea what would come out of those sessions.
If you're not familiar, DJ Jazzy Jeff once again held a retreat for some of the most talented singers, writers, producers and creatives. Dubbed "The Playlist", we were able to get a behind the scenes view from artists who participated via their social media accounts. We don't have a full list of who attended, but it did include A Touch of Jazz reunion of sorts, which included Carvin & Ivan and Dre and Vidal.
The week long creative session was done with the intent of getting back to music that gave us feeling, and thus we have the "Chasing Goosebumps" album.
The album is set to release Friday, February 17th, 2017 and a special listening session will be held tonight on Facebook. In an interesting twist, every song that was created during the retreat was sung and recorded by Glenn Lewis.
Previously, we featured a behind the scenes look at the creative process during these sessions. Glenn Lewis, Avery*Sunshine, and Eric Roberson were creating a song together on the spot.
Read below as Glenn talks more about the whole experience in a recent Instagram post.