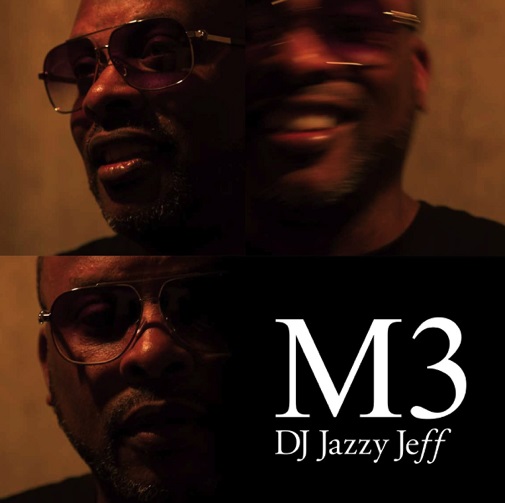 The legendary DJ Jazzy Jeff returns with the final saga in his "Magnificent Series", the aptly titled "M3". The 15-track album is his first studio album as an independent artist, via Stem, and follows the first installments of the series, 2002's The Magnificent and 2007's The Return of the Magnificent.
Throughout the project, Jazzy Jeff delivers a multigenerational perspective on life, love, the current state of society and the music industry. M3 is a memoir, love story, how-to manual and manifesto all in one. As a renowned DJ and producer, DJ Jazzy Jeff's career spans decades, genres and generations. M3 is a reflection of that existence and his declaration of independence.
"For me, M3 represents freedom as an artist and in business," said DJ Jazzy Jeff. "After all these years in the business, it's liberating to finally be totally independent. Hopefully I inspire others to take charge of their own destiny."
Jazzy Jeff enlisted world-class musicians from his PLAYLIST artist network, including Daniel Crawford, Kaidi Tatham and Philadelpha collective Killiam Shakespeare. Other notable contributors include The Roots' James Poyser, Andre Harris, Stro Elliot and Jeff Bradshaw. While staying true to his b-boy roots with classic boom bap drums, Jeff infuses a myriad of sounds that have influenced his production over the years. The result is a cohesive mix of hip-hop, R&B, funk, jazz and house.
Previously, DJ Jazzy Jeff released the "Chasing Goosebumps" album after a spontaneous creative session during one of his PlayLIST retreats last year. You can also check out our interview with Jazzy Jeff where he took us through the creation of the album.