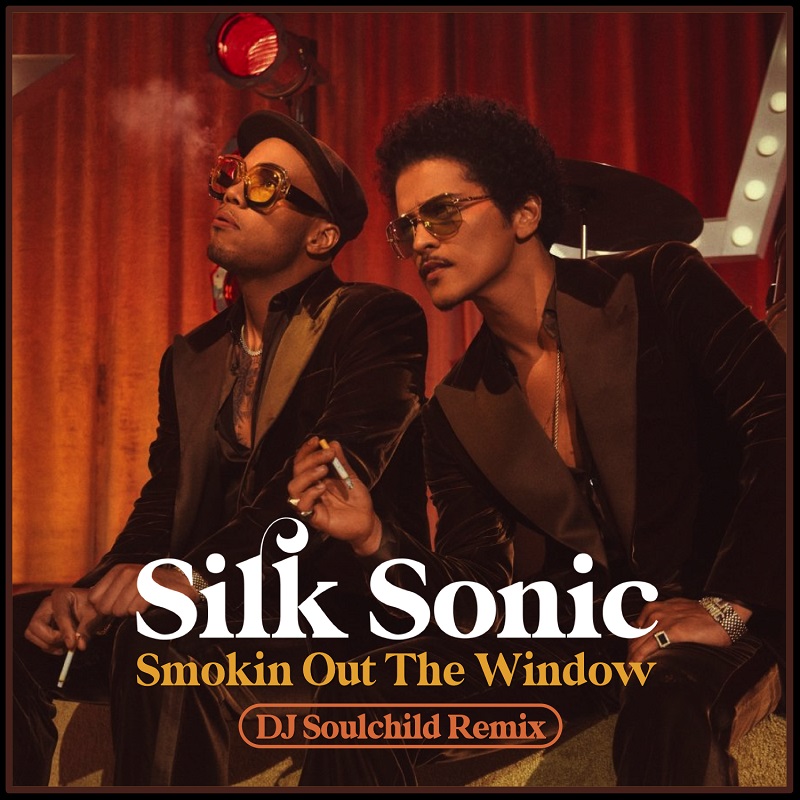 Word renowned DJ and remixer DJ Soulchild adds his magic touch to the Silk Sonic hit song "Smokin Out the Window" for a special remix.
The song was already a gem in its own right, and likely appear on our Top 100 R&B Songs of 2021 List, but Soulchild takes it to another level as he always does. He gives it a more upbeat and radio friendly approached which is built around a skillful sample of Rick James' song "Mary Jane".
DJ Soulchild aimed to maintain the integrity and organic feel of the Silk Sonic sound and appears to have achieved just that.
If you are not familiar with his work, you'll want to make sure you check out many of the other special remixes he's done in the past!