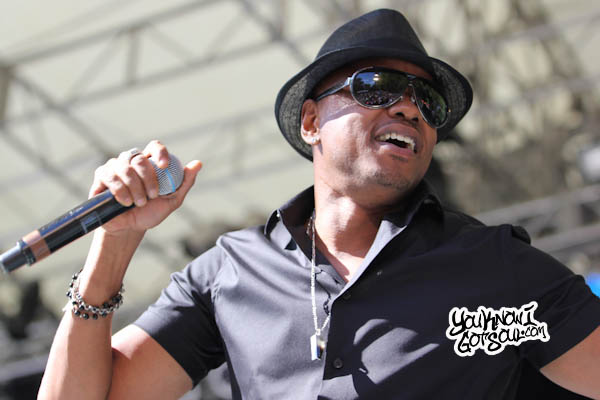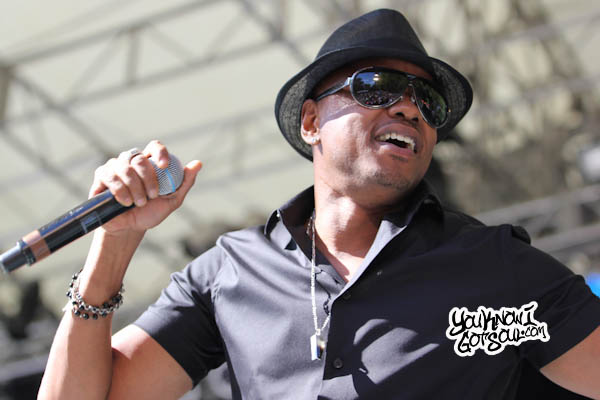 Even without a new album, the legendary Donell Jones has been in the news a good amount lately. He helped self proclaimed King of R&B Jacquees craft his previous album including the hit single "23" which we included on our Top 100 R&B Songs of 2018.
Most recently he has been in the news for the exciting collaboration he has coming out with Jon B. Any hint of new music coming from Donell is exciting since it's been nearly six years since his last album "Forever".
We recently had the amazing opportunity to have Donell Jones as a guest on our recent SoulBack R&B Podcast. During his appearance we talked to him about what to expect on the collaboration with Jon B., what to expect on his upcoming album, and what it was like working with Jacquees.
You can also check out the entire podcast where we talked to him more about his history in music. You can also check out all of our podcasts in case you missed any. We have a special guest each week to help share insight into the R&B world.
YouKnowIGotSoul: Talk about your upcoming collaboration with Jon B.
Donell Jones: Jon hit me up months ago right before the Soul Train Awards. I was really interested in doing it. It just seemed like it was something we were supposed to do. Right after he asked me to do that, then the Soul Train Awards hit us up and wanted us to do a segment together. It just seemed like everything was meant for this record to happen. It's a beautiful record, Jon wrote it and it's going to be his first single. It's called "Understand". It's beautifully written, we are about to shoot the video some time next month. I can't wait for people to hear it. It's exactly what we're missing in R&B today. The lyrics are very strong. It's not about sex, it's about true love. It's about proving to your woman that even though I made mistakes in the past, I want you to understand I'm a different man now. I want to show you that I can be the guy that you always thought I could be. I think that's very important for us to speak to women like that and treat women like that these days because they've been here for us. They deserve more than what we've been giving them in the past.
YouKnowIGotSoul: Talk about working with Jacquees.
Donell Jones: To be honest with you, I didn't even know who Jacquees was. I had got a call from his people, and they said this young guy wanted to meet me, and he wanted me to hear his album. They told me to check out his single that was out right now, but I don't listen to the radio that much. He had a song called "Bed". When I went to go listen to it, I liked it. I went to he studio and met him, he played me his album, and I thought it was incredible. But he wanted me to do something for him. I really didn't know what I could add, it was already dope. When I went home and started thinking about it, I just came up with the track and I started coming up with the melody for "23". When I played it for him over the phone, he said it was exactly what he was looking for, and it sounded like my stuff. Got in the studio with him, we finished co-writing it together, and the rest is history. I love working with the younger generation. Not only does it keep my sound out there, it's giving them something to talk about. I know a lot of stuff out today is about cars and how many chicks I can bang out, and I just really wanted to give him a record about something that is really going on. He's young, he's 23, he's not really looking for a long term relationship. I really just tried to give him something that felt good and that wasn't about sex and how much money people have.
YouKnowIGotSoul: Are you working on your new album?
Donell Jones: At this moment I'm focusing on my own album. I wanted to take some time away from doing stuff for other people just so I could really focus on myself and put something out there that people could really, really feel good about. That's where I'm at right now. Once I get my album done, I'm putting things on everybody, I'm trying to get my foot back out there as a songwriter. Right now my focus is myself.
YouKnowIGotSoul: What type of sound could we expect on your upcoming album?
Donell Jones: It's going to be phenomenal. It's going to be about love. I'm not changing my style up. What I am doing is I'm going back to my roots, which is my hip hop and R&B. That's how I started out. Definitely going to have a lot of uptempo joints. My ballads are going to be crazy. Crazy love joints. I'm going to do a little bit of social conscious stuff on this project as well. Things that make us think. That's where I'm at right now.
YouKnowIGotSoul: How do you balance being commercially viable vs staying true to yourself?
Donell Jones: I just do what comes to me. I feel like I'm an antenna. Whatever comes my way is what I'll do. I'm definitely not trying to chase what I did before. I'm definitely not trying to do what they're doing today. It's going to be whatever comes to my heart. It will be a mixture of whatever God blesses me with. That's how I'll go out there with.