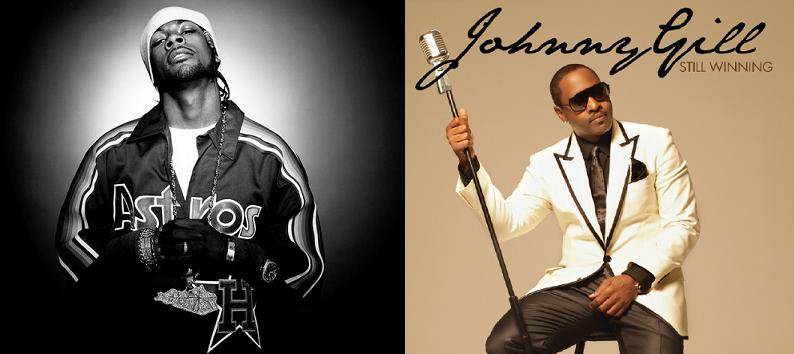 If you've had a chance to listen to Johnny Gill's new album "Still Winning", his first album in over 15 years, then undoubtedly you've heard the ballad "Long, Long Time" midway through the project. The song had been recorded previously by the likes of Ahmed Belvin, Pleasure P and Ginuwine but those never officially released. On the surface, it looks like a celebratory LSG reunion of sorts, another collaboration with Keith Sweat and Gerald Levert (although Eddie Levert fills in for the deceased Gerald here). The song features a great backdrop fueled by the amazingly consistent producers Bryan-Michael Cox and Kendrick Dean. It may not be apparent to the average music fan, but if you dig a little deeper into the liner notes, you'll find who's responsible for writing this masterpiece; Static Major.
Of course, to many of Static Major's core fan base, this song (which he titled "4 a Long Time") is sacred. It was recorded many years earlier before his passing and was slated to appear on his debut solo album "Suppertime". However, the song is so special because if you listen to the lyrics, you can tell Static was speaking to a special someone throughout the song.
The chemistry Static shared with Aaliyah near the end of her life was truly something special; he helped her craft the biggest hits of her career ("Are You That Somebody", "Try Again", "We Need a Resolution"). From many who have spoke on it, they were like hand in glove in the studio, although rumors of them being more than that were only just that, rumors. Those in the know have alluded to this song as his secret tribute to Aaliyah, and if you listen closely to the lyrics in that context, it's enough to give you chills.
Unfortunately, just like Aaliyah, Static's life was cut short just as he was on the verge of greatness. He didn't live long enough to release his debut, and thus many of the songs he wrote for himself and demoed for others remain in the archives to this day. However, this week we can celebrate because even though so much time has passed, Static continues to make an impact in the industry. Although some will be upset we didn't get to hear Static release the song himself, many will rejoice in the fact Static's legacy continues to live on.